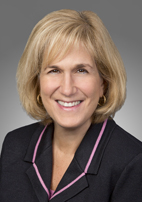 Susan H. Lent
Susan H. Lent
t

+1 202.887.4558

f

+1 202.887.4288
Susan H. Lent advises clients regulated by the Department of Transportation (DOT) and other federal departments and agencies on compliance with federal laws and regulations. She represents clients before the Department of Transportation, other federal agencies and the U.S. Congress. Ms. Lent also advises clients on federal, state and local procurement laws.
Practice & Background
Ms. Lent's clients include public- and private-sector entities in the transportation and broader infrastructure sectors, as well as companies regulated by DOT. She advises clients on compliance with federal laws and regulations, including laws and regulations applicable to entities receiving federal grants and loans and their contractors. She assists clients with identifying opportunities for federal funding and advancing projects through project development. Ms. Lent represents clients before DOT, the Federal Highway Administration (FHWA), the Federal Transit Administration (FTA), the Federal Aviation Administration (FAA), the Environmental Protection Agency (EPA), the Department of Interior and the U.S. Army Corps of Engineers and advocates for clients' interests before the U.S. Congress. Ms. Lent also represents clients on compliance matters before the Federal Motor Carrier Safety Administration.
Before joining Akin Gump, Ms. Lent served as counsel to the Subcommittee on Surface Transportation and as counsel for investigations and oversight to the House Committee on Transportation and Infrastructure, where she was involved in all aspects of the enactment of the Transportation Equity Act for the 21st Century. Prior to joining the government, Ms. Lent was an attorney in private practice focused on government contracts law.
Project Development and Compliance
Ms. Lent advises public sector clients on the development of transportation and other infrastructure projects by assisting clients in securing federal funds, obtaining federal and other financing, and complying with the laws and regulations that apply to federally funded projects, such as the National Environmental Policy Act (NEPA), Buy America Act and procurement requirements. She advises companies doing business with the public sector on the federal requirements associated with infrastructure projects and how best to ensure compliance with those requirements.
She has experience with a wide range of infrastructure projects, including toll road, highway, port, freight, airport, intermodal, rail transit, transit joint development, water infrastructure, economic development and social infrastructure projects.
In light of her substantive expertise and experience working as a counsel to the House Transportation Committee, Ms. Lent provides comprehensive representation to her clients assisting them with achieving their objectives before Congress as well as guiding them through the project approval process with the relevant federal departments and agencies. Ms. Lent's experience with federal state and local procurement laws and regulations also enables her to advise public sector clients on how best to advance projects to achieve their objectives and private sector clients on navigating and minimizing risks associated with projects. Ms. Lent advises private sector companies on compliance with a range of federal requirements associated with federally-funding contracts, including Buy America, Civil Rights, Davis Bacon, False Claims Act, ADA and others.
Public Private Partnerships
Ms. Lent is experienced in representing both the private and public sector in undertaking a broad range of public private partnerships. Her experience includes:
serving as legal advisor to the RE.invest Initiative, in partnership with Bechtel and Wall Street Without Walls, in its efforts to help eight U.S. cities develop models for sustainable storm water infrastructure systems as public private partnerships
assisting in securing financing under the Transportation Infrastructure Finance and Innovation Act (TIFIA) and through Private Activity Bonds
Advised client on due diligence regarding Puerto Rico public private partnership social infrastructure opportunity
developing model state public private partnership enabling legislation
advising on FTA joint development projects and drafting and negotiating joint development agreements
advising on outsourcing of transit operations, including procurement and labor requirements
advocating for public private partnerships to Congress
developing RFP for a feasibility study of a potential model federal courthouse project in Fort Lauderdale, Florida and serving as legal advisor on procurement.
Public Transportation
Ms. Lent advises public transportation agencies, and entities that do business with them, on the laws and regulations applicable to them. She advises clients on the impact of legislation and regulations and advocates on behalf of clients to Congress and the Federal Transit Administration. She drafts legislation and comments on rulemakings for clients. She assists clients with undertaking transit New Starts and joint development projects. She also has significant experience advising clients on compliance with Section 13(c) (labor requirements), Buy America Act, Americans with Disabilities Act, Title VI of the Civil Rights Act, Charter Bus and Tripper service requirements
Airports and Aviation
Ms. Lent represents airports, fixed-base operators, airlines and developers. She assists airports in securing funds under the Airport Improvement Program and implementing projects once funds are secured; advising on distribution of funds under the discretionary and entitlements programs; and advising on passenger facilities charges, grant assurances, Letters of Intent and benefit-cost analyses. She has advised public- and private-sector clients seeking to acquire, develop or operate airports regarding rules on revenue-producing aspects of airports and other federal requirements, including grant assurance requirements. Ms. Lent also represents airlines on a host of policy and regulatory issues, including compliance with federal aviation regulations. She also represented a flight school with regard to FAA compliance.
Federal Motor Carrier Safety Compliance
Ms. Lent advises motor carriers on matters related to compliance with FMCSA regulations. She represents clients in enforcement matters before the FMCSA. She also drafts requests for advisory opinions and comments on rulemakings. She is experienced with the DOT registration, hours of service and drug and alcohol testing requirements among other issues.
Representative Matters
Ms. Lent's representative matters include:
advising the Port of Long Beach on a range of issues related to federal funding, project development and TIFIA financing
advising the Transportation Corridor Agencies, a public toll road authority in Orange County, California, regarding efforts to complete the last segment of the authority's toll road system, including advice and advocacy regarding project permitting and involving innovative financing
representing the City of Houston on federal policy issues, including grant opportunities, economic development, transportation and housing policy
advising the Houston Airport System on federal programs and policies
advising the Fort Lauderdale Downtown Development Authority, Broward County Transit and the South Florida Regional Transportation Authority on legal, technical and political strategies for advancing the proposed streetcar circulator project through the Federal Transit Administration approval and funding process
advising the Rochester-Genesee Regional Transportation Authority (RGRTA) on project development and environmental permitting matters, procurement issues and compliance with federal transportation laws
assisting the Niagara Frontier Transportation Authority (NFTA) with identifying federal funding opportunities, developing airport and transit projects and undertaking an analysis of whether to extend the existing light rail system.
Public Service
Served as a member of the transportation advisory committee for a presidential transition
Counsel to the Subcommittee on Surface Transportation, U.S. House of Representatives Committee on Transportation and Infrastructure
Counsel, Investigations and Oversight, U.S. House of Representatives Committee on Transportation and Infrastructure.