William K. Wetmore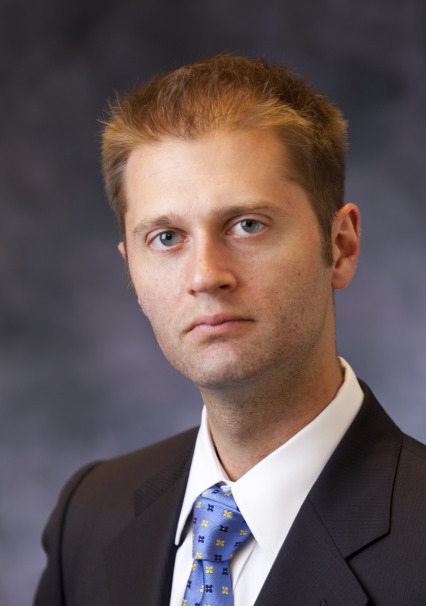 William K. Wetmore
William K. Wetmore
t

+1 415.765.9572

f

+1 415.765.9501
Mr. Wetmore is a member of the firm's corporate practice group.
Practice & Background
Mr. Wetmore's practice focuses on corporate and securities law. Mr. Wetmore advises hedge fund, private equity fund and corporate clients on securities law compliance, corporate governance matters, securities offerings, contract drafting and securities issues related to mergers and acquisitions. Mr. Wetmore frequently crafts strategies for compliance with Section 13(d) and Section 16 of the Securities Exchange Act of 1934 and prepares filings required by those statutes. In addition, Mr. Wetmore assists with litigation strategy and the review of draft pleadings in complex Section 16 litigation cases.
Mr. Wetmore received his J.D. with honors in 2008 from the George Washington University Law School, where he served as an articles editor on The George Washington Law Review.
Representative Matters
Mr. Wetmore's recent engagements have included:
structuring of takeovers and private placements to reduce Section 16 exposure
advising several hedge funds, including activist hedge funds, on best practices for compliance with Section 13(d) and Section 16 of the Securities Exchange Act of 1934
determining potential exemptions from Section 16 disgorgement for various investment fund clients
drafting and filing Schedules 13D and G, Form 13F and Form 13H for investment fund clients and Forms 3, 4 and 5 for both investment fund and corporate clients
assisting with litigation strategy and providing guidance on pleadings for Section 16 short-swing trading liability case involving an issue of first impression
preparing successful requests for no-action relief from the Securities and Exchange Commission staff to allow a client to exclude shareholder proposals from its annual meeting proxy material
reviewing client corporate governance policies and advising on governance best practices
presenting CLE courses on basic and advanced Section 13(d) and Section 16 issues
reviewing and revising Securities Exchange Act of 1934 filings, including Forms 10-K, 10-Q and 8-K for clients in diverse industries
assisting a non-profit organization in the successful transfer of several subsidiaries to another non-profit organization