Jacqueline Yecies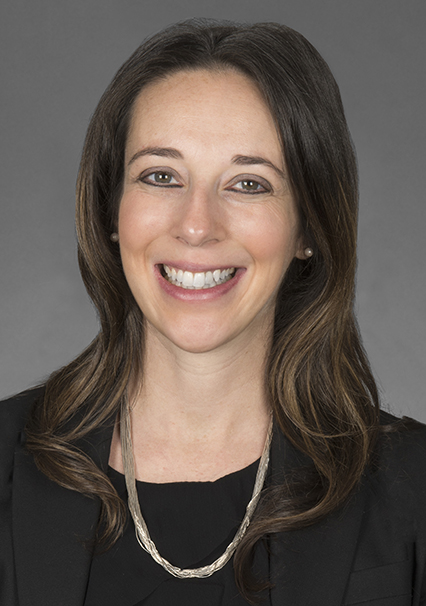 Jacqueline Yecies
Jacqueline Yecies
t

+1 212.872.7479

f

+1 212.872.1002
Jacqueline Yecies focuses on litigation.
Practice & Background
Ms. Yecies has experience in a variety of legal areas, including commercial litigation, contractual matters, investment funds, private equity, securities litigation and regulatory matters, and bankruptcy and insolvency litigation.
Ms. Yecies regularly represents investment funds, university endowment funds, and private equity firm clients in relation to fund governance, regulatory issues, disputes among funds and fund investors, and portfolio company litigation. She has extensive experience with limited partner/general partner disputes, limited partner advisory committee representations, disputes among fund principals, proceedings involving distressed funds, shareholder actions, and securities-related matters. Her practice includes cross-border litigation and proceedings related to clients' investments in emerging markets. She regularly represents individuals, financial institutions, and fund clients in relation to investigations, enforcement matters, and monitorships involving U.S. regulators, including the U.S. Securities and Exchange Commission, Department of Justice, New York Department of Financial Services, and New York Attorney General's Office, as well as European and Asian anti-trust and banking regulators. Ms. Yecies launched the firm's Funds Litigation Working Group, comprised of Investment Funds and Litigation attorneys office-wide, and is a member of the firm's University Task Force and New York Women's Initiative.
Ms. Yecies received her B.A. summa cum laude in 2005 from the University of Pennsylvania, and her J.D. in 2008 from Columbia Law School, where she was a Harlan Fiske Stone Scholar, a staff member of the Business Law Review, and a moot court student editor. Ms. Yecies is a member of the American Bar Association and the New York State Bar Association.
Representative Matters
Ms. Yecies' recent representations include advising:
a limited partner advisory committee comprised of several major university endowment, pension, and other investment funds clients in relation to a dispute with and removal of a general partner from various real estate private equity funds
a university endowment fund in relation to various shareholder derivative actions
an investment fund in responding to an American Arbitration Association (AAA) demand and through a successful AAA mediation related to termination of a fund principal
an emerging markets private equity fund in a federal securities action in relation to an investment in a Chinese company that went public on the NYSE
various funds in relation to portfolio company investments in emerging markets
various funds in relation to litigation arising out of a major Ponzi scheme
various hedge funds in federal securities actions related to allegations of Section 16-b "short-swing" trading
a middle market alternative asset-based lender in a victorious federal trial related to a breach of contract claim and in an SEC investigation of its trial adversary
executives of a government contractor in relation to SEC and DOJ investigations and civil securities suits regarding allegations of accounting fraud
a former CEO of a global insurance company in relation to civil securities actions in federal court, as well as Congressional and regulatory investigations
a former chief compliance officer and executives of a major bank in relation to an investigation by the Office of the Comptroller of the Currency
an international bank in relation to an investigation by the Department of Justice
an independent Monitor appointed via a consent order between a global bank and the New York Department of Financial Services relating to the Bank's anti-money laundering, Bank Secrecy Act, and sanctions compliance programs
an audit committee of a leading university's hospital and health system in relation to financial audits
a manager of an automobile and heavy machinery shipping business in relation to antitrust investigations by regulators in the US, Japan, China, South Korea, Mexico, Brazil, and Australia
a private equity firm in relation to bankruptcy proceedings of one of its public portfolio companies in federal bankruptcy court
an offshore drilling company through trial in relation to Chapter 11 plan confirmation proceedings in federal bankruptcy court
an official committee of unsecured creditors in multi-billion dollar cross-border bankruptcy and insolvency proceedings
a major cable provider in relation to allegations of false and misleading advertising
a major quick-service restaurant in relation to a dispute in federal court surrounding a commercial lease
an Indian computer services company in a suit involving patent, fraud and breach of contract claims in federal court.
Awards & Accolades
New York Super Lawyers Rising Star, 2016-2017.
Speaking Engagements
Panelist, "Litigation Issues for Investment Funds Advisers," Akin Gump's West Coast Investment Funds Symposium, June 8, 2017