Stacey H. Mitchell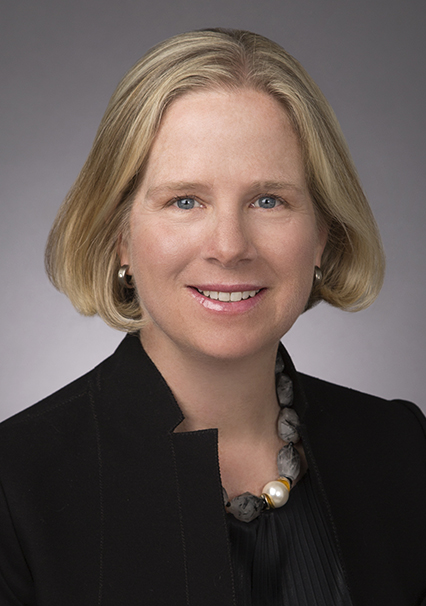 Stacey H. Mitchell
Stacey H. Mitchell
t

+1 202.887.4338

f

+1 202.887.4288
Stacey H. Mitchell focuses her practice on environmental regulatory, litigation and transactional matters. An experienced litigator, Ms. Mitchell works with clients in response to a broad array of issues pertaining to incident response and criminal/civil environmental enforcement actions. Ms. Mitchell has extensive experience in crisis management, as well as broad litigation experience, including developing defensive litigation strategy. Ms. Mitchell also has significant experience in the development and implementation of environmental regulations. She advises clients on the potential implications of climate changes in the context of complex business decisions, including on long-term environmental compliance.
Practice & Background
Prior to joining Akin Gump in 2017, Ms. Mitchell spent three years as Deputy General Counsel at the Environmental Protection Agency (EPA), advising the Administrator, Deputy Administrator and senior leadership across the agency on legal and policy issues and options, including in the context of the agency's development of regulations related to water, waste and toxic substances.
Before joining the EPA, she served as Chief of the Environmental Crimes Section in the Environment and Natural Resources Division (ENRD) of the U.S. Department of Justice (DOJ) for nearly seven years of her 16-year career at the DOJ.
In her role as Deputy General Counsel at the EPA, Ms. Mitchell provided advice on the confluence of legal and policy options. Among the proposed and final rules with which she had substantial involvement were the Clean Water Rule, the Coal Combustion Residuals Rule, the Steam Electric Effluent Limitations Guidelines Rule, the Risk Management Plan Rule and the CERCLA 108(b) Financial Responsibility Requirements for the Hard Rock Mining Industry. She was directly engaged with the agency's responses to oversight by Congress on all topics, including environmental, personnel and budget issues. Ms. Mitchell was deeply involved with EPA oversight regarding the Clean Water Rule, the agency's regulation of large mine development in Alaska, the Gold King (Silverton, Colorado) mine incident and the Flint, Michigan, water crisis.
While at the DOJ, Ms. Mitchell worked in the Environmental Crimes Section, where she handled all aspects of litigation related to environmental-focused, white collar criminal investigations and prosecutions, including grand jury practice, indictment, motions practice, trial and settlement. She served as lead counsel on numerous complex criminal cases, including the first-ever Clean Air Act Title V criminal prosecution, as well as an investigation of a government for criminal violations of the Clean Water Act. She also handled several parallel proceedings requiring a fundamental understanding of the interaction between civil and criminal enforcement.
As Chief of the Environmental Crimes Section, Ms. Mitchell ran an office within the DOJ of more than 40 lawyers who prosecuted federal pollution and natural resource crimes across the country. In that capacity, she worked closely with personnel in United States Attorneys' Offices to review and approve charging and disposition decisions, as well as with officials at agencies handling environmental matters across the federal government, including the Department of the Interior, the Department of Commerce and the United States Coast Guard. She advised the Office of the Assistant Attorney General of the ENRD and other senior DOJ leadership on major cases, legislation, policy matters and issues of national significance. Ms. Mitchell directed national and international environmental crimes training and capacity-building while at the DOJ, and she participated with international organizations combating transnational crime involving the environment, including INTERPOL and numerous wildlife enforcement networks.
Ms. Mitchell began her legal career in the New York County District Attorney's office, trying dozens of bench and jury trials, including a "cold case" homicide. She ran a large-scale, undercover narcotics and homicide investigation and was selected for, and served as, a member of the Welfare Fraud and Sex Crimes Prosecution units.
Ms. Mitchell received her J.D. cum laude from Tulane University School of Law and her B.A. from Colby College in government. She is a recipient of the John Marshall Award and is a frequent speaker on environmental crimes at national and international conferences.
Public Service
Deputy General Counsel, U.S. Environmental Protection Agency (2014-2017)
Chief, Environmental Crimes Section, Environment and Natural Resources Division, U.S. Department of Justice (2007-2014)
Senior Trial Attorney/Trial Attorney, Environmental Crimes Section, Environment and Natural Resources Division, U.S. Department of Justice (1998-2005)
Assistant District Attorney, New York County District Attorney's Office (1994-1998).
Speaking Engagements
Panelist, "Environmental Law 101: Managing Environmental Compliance and Liabilities at Universities, Akin Gump hosted webinar, December 5, 2017
Panelist, "A Health-y Environment: Avoiding Environmental Liability at Health Care Facilities," Akin Gump hosted webinar, September 28, 2017
Speaker, 2017 Environmental, Health & Safety Exchange Conference hosted by The Institute of Internal Auditors in St. Louis, MO, September 11, 2017
Panelist, "Litigation Forum: Keeping Your Head When Everyone Around You Is Losing Theirs," Association of Corporate Counsel National Capital Region, Washington, D.C., September 7, 2017
Speaker, "Regulatory Enforcement & Citizens Suits in the New Administration" at the American Gas Association's Fortieth Annual Legal Forum in San Diego, CA, July 9, 2017.