Hong Kong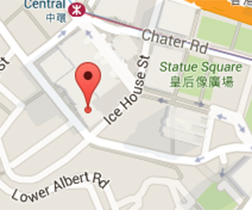 Units 1801-08 & 10
18th Floor Gloucester Tower
The Landmark
15 Queen's Road Central
Central, Hong Kong
Email
hongkonginfo@akingump.com
t

+852 3694.3000

f

+852 3694.3001
Our Hong Kong office* offers legal services and counsel to international and pan-Asian U.S. and international clients with interests in China and greater Asia. The Hong Kong office is also fully integrated into Akin Gump's firmwide system of cross-border, cross-practice collaboration—a reflection and conduit of the knowledge, experience and values of the firm as a whole.
Our lawyers in Hong Kong, who are qualified in five jurisdictions—Hong Kong, England and Wales, the United States, Australia and Ireland—have broad and deep experience counseling Asian and other international clients on private and public investments, mergers and acquisitions (M&A), joint ventures, financial restructuring, funds formation and regulatory, and securities and financial institutions litigation. As a function of Akin Gump's global collaborative system, our Hong Kong office is also a portal for Asian regional, U.S. and international clients into a legal services network that is available around the clock. Consequently, Akin Gump's Hong Kong office also offers clients direct access to counsel in more than 85 practices linked across its offices worldwide.
Corporate Practice
The firm's Hong Kong-based corporate lawyers principally advise institutional and other clients—including hedge funds, investment funds, banks, insurance companies and corporates—on special situations investments, stock exchange listings and high-end corporate work, including public/private M&A and takeovers, private equity, equity capital markets (including closed-end funds of hedge funds and other listings), debt capital markets and strategic corporate advice (including activist shareholder and merger arbitrage).
The hallmarks of the firm's corporate practice include providing high-quality and responsive service, the application of relevant experience to great commercial effect and superb international reach.
Financial Restructuring Practice
The firm's lawyers in Hong Kong have extensive experience in financial restructuring and debt and equity special situations. The team has also advised financial institutions, including hedge funds and capital markets participants, on transactions throughout the Asia-Pacific region, including China, Indonesia, India, Korea, the Philippines and Australia.
Our lawyers have played a leading role in representing creditors in numerous high-profile workouts and restructurings in Asia, including Suntech; Elpida Memory, Inc.; Takefuji; Alinta Energy; and Griffin Coal. The financial restructuring practice in Hong Kong is an integral part of the firm's global financial restructuring practice
Global Investigations and Compliance
Our global investigations and compliance practice brings together firm lawyers who have deep substantive experience in specific industry sectors, and lawyers with proven track records of leading important investigations. Our antibribery investigation and compliance lawyers represent clients on matters in which the FCPA, UK Bribery Act and other antibribery issues may arise. Our representations have included work on behalf of global firms doing business in Asia. Akin Gump represents corporations, foreign governments, investors and boards of directors on strategic advisory issues and transactional and government contracts matters; in litigation and arbitration matters; and before government agencies and other bodies on a host of regulatory and compliance issues.
International Trade
We offer our clients an array of services designed to optimize their ability to engage in the cost-efficient and timely exchange of goods and services across borders, in full compliance with applicable laws and regulations. We are one of the few international law firms to have a dedicated international trade controls practice represented by lawyers with on-the-ground capabilities in Hong Kong and Singapore. We advise on the regulatory and compliance aspects of all transactions with cross border dimensions, including the extraterritorial application of U.S. export control laws, economic sanctions and a wide range of other trade compliance issues, as well as trade policy and WTO matters. In addition, our lawyers have broad experience representing clients in all aspects of export controls, economic sanctions, FCPA and antibribery compliance, including the development of global compliance programs, the conduct of third-party due diligence and internal investigations.
Investment Funds Practice
Our investment management lawyers in Hong Kong, together with our offices in Asia, Europe and the United States, provide advice to a wide range of Asia-based institutional and boutique investment management companies and financial institutions on all aspects of investment fund formation, trading and operations.
We advise clients with all types of investment funds, including retail funds, hedge funds and private equity funds. Our legal services include advising on the formation of funds and providing transactional representation to fund sponsors. We act as legal counsel to investment management companies, fund administrators, trustees, custodians, prime brokers and other service providers, as well as institutional investors. The firm's team in Hong Kong also acts as transaction counsel in the establishment of European Undertakings for Collective Investment in Transferable Securities funds and European hedge funds.
Litigation and Arbitration Practice
Our litigation and arbitration practice provides advice to sophisticated multinational clients, both within the Asia-Pacific region and internationally. Our solutions in respect of investment, divestment and restructuring activities, as well as situations involving complex and international disputes are based on a wealth of global experience of talented individuals, located throughout the firm's global litigation area, who cover the spectrum of litigation, advisory and international arbitration services. Our capabilities include advising clients on contentious finance and securities law matters, as well as insolvency and restructuring situations and contentious regulatory disputes.
Our international arbitration offering in Hong Kong is part of our global arbitration practice. With teams drawn from across Akin Gump's global network, including other experienced arbitration practitioners operating out of the firm's offices in the United States, London, Geneva, Moscow, Abu Dhabi and Dubai, our Hong Kong office handles a broad range of complex international disputes, including commercial arbitrations involving Hong Kong law and the Mainland and related issues of enforcement.
*Our legal entity in Hong Kong is Akin Gump Strauss Hauer & Feld, a firm of solicitors which is regulated by the Law Society of Hong Kong. Their registered office is Units 1801-08 & 10, 18th Floor Gloucester Tower, The Landmark, 15 Queen's Road Central, Central, Hong Kong.