Liz Osborne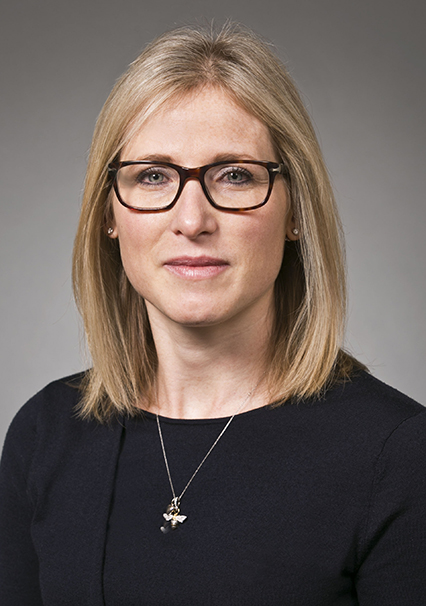 Liz Osborne
Liz Osborne
t

+44 20.7661.5347

f

+44 20.7012.9601
Practice & Background
Liz Osborne is a partner in London's financial restructuring group and concentrates on U.K. and cross-border insolvency, workouts and restructurings. She represents hedge funds, bondholders, institutional lenders, secondary market investors and creditor committees in relation to strategic and legal issues concerning their distressed debt and special situation investments.
Ms. Osborne is recognized as a leading lawyer for restructuring and insolvency by Chambers UK and is recognized in Legal 500.
Representative Matters
Ms. Osborne's recent engagements include advising:
the SSN holders in connection with a financial restructuring of Norske Skog AS, a Norwegian paper production group
the ad hoc bondholder group on the restructuring of Seadrill, a NYSE and Oslo Børs listed offshore drilling contractor with a US$18 billion capital structure
Fairhold Securitisation Limited in relation to a distressed securitization structure
a senior lender in the financial restructuring of Cory Environmental which was consummated via a scheme of arrangement
an ad hoc group of lenders in relation to the restructuring of debt of TP Ferro Concessionaria, S.A., a Spanish concessionaire for the high-speed railway line between Spain and France
a creditor group in connection with the restructuring of claims against Landsbanki, a major Icelandic bank
an informal group of equity and note investors in connection with the planned financial restructuring of the Punch A and Punch B securitization structures
the administrators of Comet Group Limited
the majority noteholders of Petroplus Holdings AG in connection with the English administration of Petroplus Refining and Marketing Limited and other matters relating to their holdings of notes
the ultimate equity owner of a group of property companies in Germany in connection with the refinancing of term loans, including a new senior term loan financed by a CMBS securitization
noteholders on the workout and restructuring of distressed bonds and notes in Europe, including representing noteholders of Elektrim SA, Focus DIY, Kremikovtzi, Preem AB, Schefenacker AG and Wind Hellas
lenders in LBO restructurings, including Schieder Möbel and Viridian
Nordic Trustee ASA on behalf of bondholders of Petromena, Petroprod, MPU Offshore, Monitor Oil, Sevan Marine, Marine Subsea, FPS Ocean AS, Cecon ASA, Sea Production, Rubicon, Jasper Drilling and Noreco.
Awards & Accolades
Chambers UK, Leaders in their Field, Restructuring and Insolvency, 2014 and 2015
Legal 500, Corporate Restructuring and Insolvency.
Euromoney's Expert Guides: Women in Business Law, Insolvency and Restructuring, UK, 2017
Speaking Engagements
Nordic High Yield Bonds From a UK and Nordic Perspective – With Focus on Restructuring, Stiftelsen Ackordscentralens Dag, Stockholm, April 2, 2014
Pre-pack Administrations From Start to Finish, LexisNexis Webinar, London, November 19, 2013
Outlining Examples of Restructuring in Norway and Sweden Since 2007 and Looking at the Pipeline Going Forward, Euromoney Scandinavian High Yield Bond Conference, Stockholm, Sweden, December 4, 2012.