Gabriel Procaccini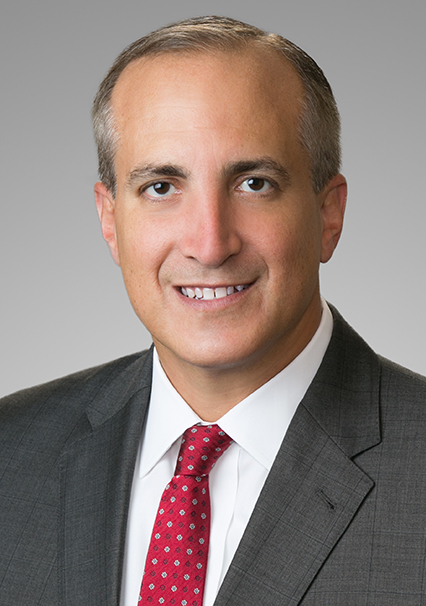 Gabriel Procaccini
Gabriel Procaccini
t

+1 713.250.2200

f

+1 713.236.0822
Gabriel Procaccini regularly represents producers, midstream companies, portfolio companies, project companies, private equity investors, financial institutions, hedge funds and sponsors/developers on major energy transactions, including on matters involving domestic and international E&P (onshore and offshore), gathering, processing, pipelines, compression, interconnects, splitters, condensate stabilization, other midstream, NGL supply and exports, marketing, physical hedging, trading, acreage swaps, financial and physical swaps and derivatives, LNG, LPG, CNG, terminals, petrochemicals, power, refining, renewables, water, emerging technologies, as well as financing, structuring and restructuring matters. Mr. Procaccini also has transactional experience with companies in the mining and REIT space. Mr. Procaccini has traveled extensively in Central and South America, and has significant transactional experience involving Asian and Latin American assets and investors.
Practice & Background
Mr. Procaccini focuses his practice on the areas of M&A, A&D, joint ventures, foreign direct investment, private equity and venture capital, financing matters, project development, and restructuring transactions. He regularly negotiates and documents purchase and sale agreements; asset acquisition agreements; joint development agreements; joint venture agreements; contribution agreements; LLC agreements; operating agreements; participation agreements; crude oil, condensate, NGL and natural gas purchase and sale, gathering, transportation, and marketing agreements; LNG sale and purchase agreements; liquefaction tolling agreements; storage agreements; processing agreements; area of mutual interest agreements; crossing agreements; joint use agreements; surface use agreements; saltwater disposal agreements; farmin and farmout agreements; acreage contribution agreements; gas balancing agreements; exchange agreements; pooling agreements; leases and other agreements required to consummate major energy transactions.
Mr. Procaccini received his B.B.A. magna cum laude in 1993 from Loyola University, where he was awarded a Presidential scholarship; his M.B.A. in 1994 from Loyola University; and his J.D. in 2004 from the University of Chicago, where he was awarded a James Nelson Raymond scholarship. Mr. Procaccini is also a member of the Houston Bar Association, the Association of International Petroleum Negotiators (AIPN) and a member of the Board of Advisors of Pro-Panamá, an initiative of the Consulate of Panamá to promote trade and investment in Panamá.
Representative Matters
Some of Mr. Procaccini's noteworthy representations include advising:
a commodity trader in connection with the sale of a West Texas oil terminal for more than $750 million
a leading natural resource company operating in the Caribbean basin with sourcing energy supply and pipeline considerations
a multinational E&P company in connection with an $8 billion credit facility
industrial users in connection with LNG purchase and sale, pipeline transportation and truck transportation agreements in the Americas
one of Asia's largest conglomerates in connection with LPG purchases from the U.S. Gulf Coast
one of America's leading producers in a joint venture in the Utica Shale
a leading U.S. diversified energy producer in a $3.4 billion stock and asset acquisition involving Marcellus and Utica Shale properties
a leading Canadian E&P company and Norwegian diversified energy producer in a $1.2 billion stock and asset acquisition involving Eagle Ford Shale properties
a Texas-based, publicly listed real estate investment trust in connection with a $525 million credit facility and another $150 million credit facility
a publicly traded E&P company in its restructuring and subsequent sale to another publicly traded company for approximately $260 million
a publicly traded E&P company in the sale of oil and gas assets located in Russia and Kazakhstan involving a British Virgin Islands subsidiary to a Hong Kong-based company
a private equity sponsored E&P company in its sale of Gulf of Mexico assets and stock to a publicly traded E&P company for more than $200 million
a leading U.S. diversified energy producer in a $175 million sale of Marcellus and Utica Shale properties
a privately held Midwestern ethanol and distillers' grains producer in its restructuring and subsequent sale to a multinational conglomerate for an undisclosed price
a publicly traded power producer in connection with the purchase and sale of power plants throughout the United States
one of the world's largest diversified natural resources companies in connection with the sale of Gulf of Mexico assets
an international vertically integrated oil company in drilling projects offshore Côte d'Ivoire, Ghana and Sierra Leone
a leading U.S. diversified energy producer in a long-term ethane supply agreement for a proposed ethane cracker in Pennsylvania
a large Asian-based energy company in connection with a 20-year Liquefaction Tolling Agreement for 2.2 million tons per annum of capacity in a proposed natural gas liquefaction and LNG loading facility on Quintana Island, Texas
a midstream MLP in connection with the development of a new crude oil pipeline, a rail offloading facility and expanded tankage at a terminal in Louisiana with direct access to the third largest refinery in the U.S.