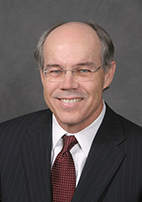 W. Thomas Weir
W. Thomas Weir
t

+1 713.220.5822

f

+1 713.236.0822
W. Thomas Weir focuses his practice on oil and gas, corporate, partnership, trust, estate and gift taxation matters. Specifically, he has significant experience in publicly traded partnerships; mergers and acquisitions; corporate reorganizations, including insolvency reorganizations; international tax and tax controversy.
Practice & Background
Mr. Weir has been consistently ranked for more than 20 years in The Best Lawyers in America and recognized in Euromoney's "Guide to the World's Leading Tax Advisers" for many years. Mr. Weir was recognized as a Texas Super Lawyer in 2003-2005 while resident in Texas and in 2006 and 2007, was listed in New York Magazine as one of the best tax attorneys in the New York City metropolitan area while resident at the firm's New York city office. Additionally, Mr. Weir was ranked as one of the top six tax advisers in the U.S. South by the International Tax Review in 1998.
Representative Matters
Mr. Weir's representations from the last several years include acting as tax counsel:
to the special committee of directors of a corporation that was acquired by the MLP that the corporation originally formed
to a MLP in the purchase of a refinery services business
to the underwriters in the IPO of an exploration and production MLP
to an MLP in connection with the offering of $250,000,000 in notes
to the creditor's committee in the reorganization of a large electric utility
to a group of funds in the sale of a U.S. mining company to an Indian conglomerate
to a Canadian company in connection with the purchase of a U.S. refinery
to a Russian company in connection with the purchase of oil and gas assets from a U.S. company
to a Russian company in connection with the purchase of a U.S. company engaged in foreign telecommunications business
to a Fortune 500 company in connection with an investment in two wind energy farms
in connection with the sale of hotel assets in Texas
in connection with the restructuring of a Mexican telecommunication company
for a French company in connection with the purchase of U.S. assets related to energy services and manufacturing
to a major U.S. bank in structuring its investment in an energy fund
to a publicly traded energy company in a merger into another publicly traded company
to a Texas-based energy company in connection with the sale of all its assets for an amount in excess of $2 billion
to various funds and investors involving the structuring of their investments into MLPs
to a major energy company in connection with a like kind exchange of oil and gas properties.