Anna Gennadyevna Semashko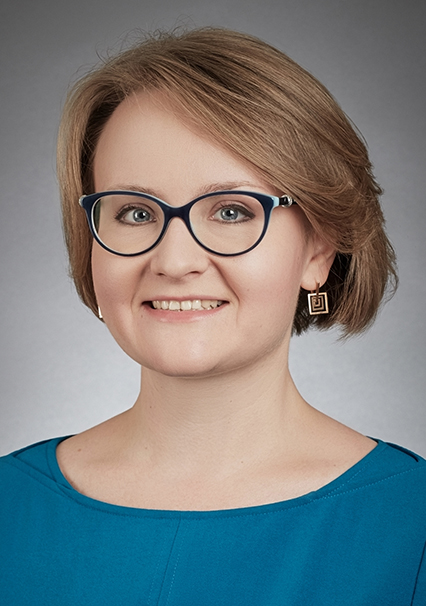 Anna Gennadyevna Semashko
Anna Gennadyevna Semashko
t

+7 495.783.7873

f

+7 495.783.7701
Anna G. Semashko specializes in advising Russian and international clients on corporate law, competition, compliance and litigation issues. Her experience includes advising clients in various industries on mergers and acquisitions, private equity transactions, establishment of joint-ventures and corporate restructuring, as well as participating in internal investigations.
Practice & Background
Prior to joining Akin Gump, Ms. Semashko was employed by a Russian law firm.
Representative Matters
Ms. Semashko's engagements include:
LUKOIL International Finance B.V. PJSC "LUKOIL": Rule 144A/Regulation S offering of $1 billion, 10 year 4.750% notes by LUKOIL International Finance B.V. and guaranteed by PJSC "LUKOIL"
Advising Sistema JSFC, a publicly-traded diversified holding company in Russia and the CIS, on the sale by its subsidiary CJSC DM Finance of a 23.1% stake in JSC Detsky Mir Group to the Russia-China Investment Fund
Advising Garsdale (a subsidiary of USM) on US $657.3 million sale of 50% of the shares in Lefbord, a former joint venture between Garsdale and MegaFon which owns 50% of Euroset, to MegaFon, a leading Russian telecommunications operator.
Advising Garsdale (a subsidiary of USM) on a US$1.78 billion sale of Yota, a leading Russian 4G operator, to MegaFon, a leading Russian mobile operator
Advising USM Internet on a US$1.08 billion buyout of Telconet Capital Limited Partnership's interest in Garsdale, which holds an interest in MegaFon
Advising USM Advisors and MegaFon in connection with the acquisition of a 50% interest in the Euroset chain of mobile telephone retail stores
Advising AF Telecom in relation to MegaFon's $8.5 billion shareholder restructuring, which resulted in AF Telecom becoming a majority shareholder of MegaFon
Advising shareholders of a group of companies engaged in content aggregation, software development and provision of other telecoms-related services in connection with the sale of the business to MegaFon
Advising a large Russian investor in connection with its investments into, and disposals of, a number of large international social network and Internet retail businesses, including Facebook, Zynga and Groupon
Advising Setcar Holdings Limited, the holding company of CJSC Russian Towers, an owner and leading developer of telecommunication towers in Russia, in several rounds of equity investment in the total amount of $150 million by a group of investors, including UFG Private Equity, Macquarie Renaissance Infrastructure Fund, ADM Capital, Sumitomo Corporation, the European Bank for Reconstruction and Development and the International Finance Corporation.
Representing shareholders of a large Russian strong alcohol producer in a structured sale of their majority equity stake to a major Western alcoholic beverage producer including subsequent intra-group transfer of major IP assets
Representing shareholders of a Russian oil company in a sale of their equity stake to a strategic Chinese investor
Representing a leading Russian auto producer in negotiation of a license agreement with a strategic partner
Advising UFG Private Equity in connection with its acquisition and disposal of one of the largest Russian cinema operators, Rising Star Media, from National Amusements, Inc.
Representing a U.S. oil service company in connection with acquisition of Russia-based real estate and production assets
Representing a Russian development company in connection with a number of transactions involving internal restructuring, acquisition of title to real estate assets in Russia and financing issues
Representing the owner of a landmark in the center of Moscow in connection with its sale
Representing a shareholder of a Russian company – owner of one of the large retail complexes – in the development of an international litigation strategy in connection with misappropriation of the shareholding in the above company
Conducting due diligence of Russian companies in the oil and gas, retail, telecom and real estate sectors
Awards & Accolades
Chambers Europe 2015-2017 – ranked as Up & Coming counsel in TMT practice for her "excellent work" in this sphere. Anna is actively involved in the firm's key deals. One client reports: "We were impressed; she had everything under control."
Chambers Europe 2015 – ranked as associate to watch for Private Equity work.
Languages
German
Russian
English