Artem V. Faekov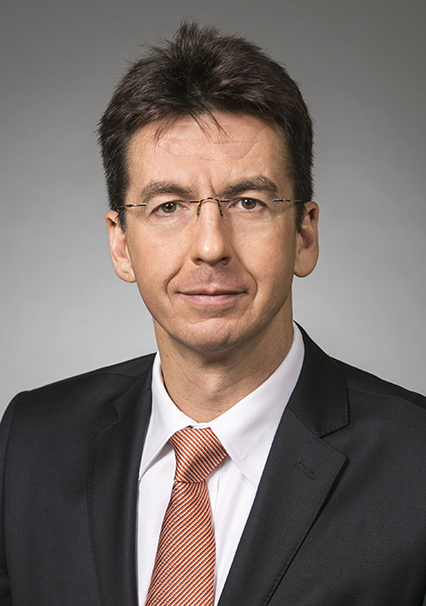 Artem V. Faekov
Artem V. Faekov
t

+44 20.7012.9603

f

+44 20.7012.9601
Artem V. Faekov's practice focuses on the representation of public and private entities in international project finance, energy and infrastructure, and Russia and CIS projects. Mr. Faekov has lived and worked in London, Moscow and Houston and has extensive experience representing sponsors, borrowers, lenders, MLAs and host governments in the United Kingdom, United States, Europe, Russia and various Central Asian republics.
Practice & Background
Mr. Faekov received his diploma with distinction in legal studies in 1993 and his LL.M. with merit in international business law in 1995 from King's College London, University of London. He received his LL.B. with excellence in law in 1994 from the Moscow Institute of International Relations. He is admitted to practice law in Russia and is a member of the California Bar.
Mr. Faekov has lectured at the Eastern Europe Opportunities and Challenges seminar in Texas (in cooperation with the University of Texas) and at a project financing and risk-management seminar for government officials of a Central Asian republic, and is a contributing author of EBRD Glossary of Project Finance. Legal 500 UK 2017, recommends Mr Faekov in Corporate and Commercial: M&A and Private Equity. A native Russian speaker, he is also proficient in French.
Representative Matters
Mr. Faekov's recent engagements include representing:
Oil and gas project finance and development
one of the largest energy multinationals in the development of a greenfield LNG port, re-gas, transportation and gas sale project in India, including work on gas transportation and sale arrangements and project risk-structuring
a U.K. publicly listed independent energy company in connection with a gas field development offshore Ireland
a Kazakhstan state-owned oil transportation company in connection with the Baku-Tbilisi-Ceyhan oil pipeline and the proposed Aktau-Baku oil transportation system, including negotiating and drafting international treaties and host government agreements
a former Soviet host government on the proposed Trans-Caspian (Turkmenistan-Azerbaijan-Georgia-Turkey) gas pipeline project
a U.S. energy company in connection with the application and amendment of major North Sea transportation and pipeline capacity reservation and allocation arrangements and field-depletion and fixed-profile gas sales arrangements
a U.S.-based oil and petrochemicals company in connection with the proposed $2 billion Turkmenistan-Afghanistan-Pakistan gas pipeline
the European Bank for Reconstruction and Development (EBRD) in connection with the Polar Lights and Chernogorskoye secured oil and gas project financings in Russia
the government of a former Soviet republic in negotiating a production sharing-based oil and gas joint venture with a German energy company
the operator of gas processing/liquids extraction facilities and pipelines in the English Midlands in the application, comprehensive review and amendment of the plants' financing and project arrangements, including more than 300 contractual documents and several monetizations/ project financings
Power and other infrastructure project finance and development
a major U.S. energy company in a proposed Croatian gas-fired electricity generating joint venture with Gazprom
the operator of a major project-financed U.K. CCGT power plant in the application and modification of the plant's financing, security and project agreements
the EBRD in four of its water and wastewater concession financings in Romania (Bucharest), Slovenia (Maribor, Timisoara) and Croatia (Zagreb)
an international developer in connection with bidding for a concession-based wastewater treatment and reclamation project at Sulaibiya, Kuwait (including work on proposed concession), and the subsequent proposed disposal of the project interest
an international water company in connection with prequalification for the B.O.T.-based Awali-Beirut Water Conveyor Project in Lebanon
Corporate finance
the issuer in a proposed bonds issue securitizing residual equity income from several project-financed power assets, including a power plant and a utilities business in the United Kingdom
an international valve manufacturing group in connection with term loan financing, including the release and transfer of existing debt and security in the United States and five EU countries
a U.S. commercial bank and multilateral lending agency in connection with U.S. security arrangements for a $450+ million loan to a Mexican power venture
the borrower in a proposed US$60 million OPIC-backed term loan for an oil-and-gas venture in Russia
Corporate structuring
an independent Russia/CIS-oriented energy group in a corporate consolidation involving more than 10 European, CIS and offshore jurisdictions with a view to an IPO, and in a subsequent disposal of three Russian oil-producing subsidiaries to a Russian energy major
an energy developer in connection with the setting up of a local project entity structure for a production-sharing agreement farm-out in the republic of Georgia
Mergers and acquisitions
a major Chinese energy company in the proposed acquisition of an interest in a Caspian Sea production-sharing contract and associated arrangements
a major Scandinavian company in connection with the sale of its interest in the largest European polyolefins producer with manufacturing facilities and sales companies in over 20 countries
a major U.S. industrial company in a GBP300 million asset acquisition of an integrated utilities and services business in England, including a CHP power plant, pipeline networks and associated contracts
a U.S. purchaser in a $1 billion+ financing and refinancing of the acquisition of an English publicly traded water group
an Asian energy company in the proposed acquisition of a company holding natural gas production, processing, transportation and sale of interests and contracts in the Orenburg region of Russia
a major Chinese oil and gas company in the proposed acquisition of a majority share in the owner of a petroleum production lease offshore Nigeria and the associated FSO and FPSO assets and arrangements, including review of underlying assets
Privatizations
a Russian government agency in the privatization tender offerings of telecommunications and electricity-transmission groups valued at over $1 billion
a Spanish food-products group in a semi-greenfield privatization industrial asset acquisition in Russia
an Ecuadorian client in the negotiation of an oil products offtake dispute involving a Russian state oil company and in an LCIA arbitration of a related $100 million refinery unit construction arrangement.
Languages
Russian
French