Brian Glenn Patterson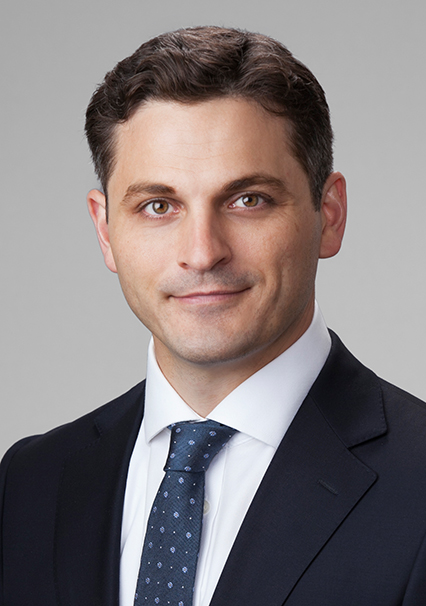 Brian Glenn Patterson
Brian Glenn Patterson
Brian Patterson's practice focuses on representing employers in a wide range of employment-related matters, including non-competition agreements, wage and hour claims, OSHA enforcement actions, whistleblower issues, executive employment contracts, and employment discrimination. Mr. Patterson's litigation experience includes class-action cases brought under both Title VII and the FLSA and employment-related claims brought in both state and federal courts. Mr. Patterson has represented clients before the Equal Employment Opportunity Commission, the Department of Labor, OSHA, and the NLRB and has counseled employers on numerous other employment matters, including the Family Medical Leave Act, the WARN Act, Civil Rights laws, OSHA compliance, employee disciplinary actions and terminations, severance agreements, executive compensation packages, and covenants not to compete.
In 2015 Mr. Patterson represented Guatemala in an arbitration brought by the United States in which it claimed Guatemala had failed to adequately enforce its labor laws as required by the Central America-Free Trade Agreement (CAFTA-DR). This was the first labor case brought by the United States under a trade agreement.
Practice & Background
Mr. Patterson is certified by the Texas Board of Legal Specialization in labor and employment law. He has worked proactively with many clients to minimize potential litigation risks in current employment practices while providing flexibility and efficiency for management to successfully run their businesses. This has included the design and implementation of criterion validated hiring and promotion practices, training on a variety of employment matters, and counsel during acquisitions or divestitures. In addition, he handled traditional labor matters, advised clients during certification and decertification elections and collective bargaining agreements, defended unfair labor practice charges before the NLRB, and advised companies on successorship and unfunded pension plan liability.
Mr. Patterson also served as a judicial intern to the Honorable Judge John Donovan of the 61st District Court of Texas and a volunteer intern at the Equal Employment Opportunity Commission in Dallas, Texas.
Representative Matters
representing the Guatemalan government in a dispute brought by the Office of the United States Trade Representative in which it was alleged that Guatemala violated the Central America FTA (CAFTA-DR) by failing to uniformly enforce its labor laws;
representing an oil and gas industry supplier in a wage-and-hour lawsuit in the Southern District of Texas filed by Field Service Representatives claiming they were misclassified as exempt from the overtime requirements of the FLSA;
representing a logistics and freight management solutions provider in a regulatory investigation and enforcement litigation involving OSHA citations in several states;
pursuing injunction actions against former employees of an energy construction company who started competing business and attempted to poach clients;
assisting an oil and gas industry supplier with structuring reductions-in-force and implementing a voluntary termination program;
representing an oilfield services company in connection with a whistleblower retaliation complaint filed with OSHA;
defending an oilfield services company client against various single-plaintiff discrimination suits alleging national origin, race and age discrimination, and retaliation claims.
Community Involvement
Mr. Patterson's community, civic, and charitable activities include:
membership in Junior VolunTIRR, the TIRR Foundation's organization for young professionals (2009 to present).
Awards & Accolades
Mr. Patterson was recognized as a Texas Rising Star by Super Lawyers (2014-2017).
Akin Gump's labor and employment practice named as Law360 Employment Practice Group of the Year four times in the past seven years, including in 2009, 2013, 2015, and 2016.