Daniel L. Nash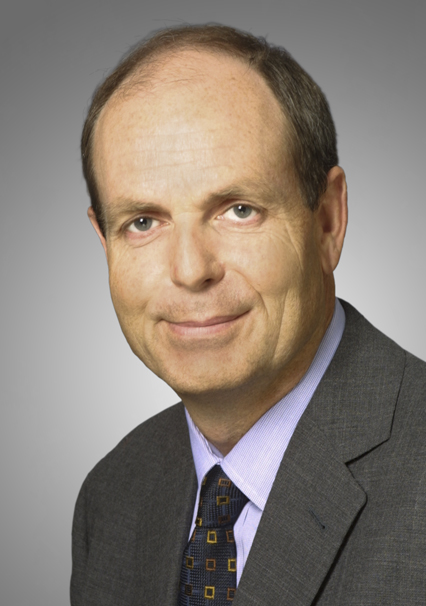 Daniel L. Nash
Daniel L. Nash
t

+1 202.887.4067

f

+1 202.887.4288
Daniel L. Nash is a nationally recognized trial lawyer who specializes in labor and employment matters.
Practice & Background
During his career, Mr. Nash has successfully litigated a number of widely publicized class and complex cases in federal and state courts and administrative agencies throughout the country.
He has served as a member of the adjunct faculty at the law school of the American University in Washington, D.C.
Mr. Nash was an editor of the Hastings Law Journal and a member of the Order of the Coif at the University of California, Hastings. Mr. Nash served as an extern law clerk to the Honorable Stanley Mosk of the California Supreme Court.
Mr. Nash is a member of the firm's management and compensation committees, and he previously served as co-chair of the firm's labor and employment practice and as a member of the firm's partnership admissions committee.
Mr. Nash is a member of the Litigation and Labor and Employment Law sections of the American Bar Association, as well as the Sports Lawyers Association.
Representative Matters
Examples of some of the many reported cases in which Mr. Nash has served as lead counsel include:
successfully defending a large retail company's store tipping policies in a class action brought in California state court (To read about Mr. Nash's trial strategy featured in The American Lawyer, click here.)
obtaining summary judgment and a trial verdict in favor of a major professional sports league in parallel lawsuits brought in federal and state court in Minnesota challenging the suspension of several players under the league's policy against steroids
winning dismissal of class action claims and an order compelling arbitration of the plaintiff's individual claims in a New York state court lawsuit challenging a large accounting firm's classification of junior accountants as exempt from overtime
after a lengthy evidentiary hearing, convincing the NLRB Regional Director in Chicago to dismiss a petition seeking a nationwide union election of insurance agents on the ground that the agents were independent contractors and not employees
trying a nationwide class action in federal court in Florida challenging a large retail company's policy of compensating store managers; class certification denied and complete defense verdict returned by the jury on the claims of 19 individual plaintiffs
obtaining summary judgment on all claims in two separate class actions filed in New York federal court challenging a large retail company's tipping policies
obtaining summary judgment in a nationwide FLSA collective action filed in federal court in Texas challenging the exemption status of retail store managers
following a several-month trial and a subsequent appeal, obtaining dismissal of several unfair labor practice charges filed against a large retail company in New York.
In addition, Mr. Nash, as lead counsel, has successfully tried dozens of significant cases on behalf of a prominent professional sports league and its member clubs, including:
defeating a claim that the professional sports teams were required to pay player medical insurance costs during a lockout of the players
in a case that has garnered significant attention throughout the major professional sports leagues, obtaining orders from an arbitrator and a federal court in California requiring a retired professional athlete to withdraw his claim for workers' compensation filed under California state law in favor of the law of the state where his team was located
successfully defending a professional sports team in a grievance challenging the suspension of a player for publicly criticizing his teammate, and later obtaining an award finding the player in breach of his contract and requiring him to repay a portion of his signing bonus
in a case of first impression, obtaining an arbitration award requiring a former player to repay more than $8 million of a signing bonus after he retired without completing his contract
obtaining an arbitration award and federal court judgment ordering a former player to repay his team more than $7 million of a signing bonus paid under his contract that the arbitrator determined was breached by the player's abandonment of the team
successfully defending a professional sports team's right to negotiate a "loyalty clause" in its player contracts by which the players agreed not to publicly disparage the club
obtaining an award finding that a player's "holdout" was a breach of contract that obligated him to repay his team a $1.5 million signing bonus
winning a dismissal of a grievance challenging a professional sports team's decision to cut a former player who had violated the league's drug policy
successfully defending a professional sports team against a claim of "bad-faith" bargaining in its negotiations with a player
defeating a grievance claiming misappropriation of a player's intellectual property rights in a professional sports team's promotional materials
prevailing on a claim of contract rescission based on a player's misrepresentations during contract negotiations
obtaining a dismissal of a player's claim that his team's medical staff had failed to provide adequate warning of his medical condition.
Awards & Accolades
Akin Gump's sports practice named as Law360 Sports Practice Group of the Year in 2016.
Akin Gump's labor and employment practice named as Law360 Employment Practice Group of the Year four times in the past seven years, including in 2009, 2013, 2015 and 2016.
Recognized by The Legal 500 United States 2017 as a leader in the category of Labor & Employment
Washingtonian magazine, "Best Lawyers" edition (2015, 2017) – Employment Defense
Law360 MVP (2013, 2016) for Employment
Washington, D.C. Super Lawyers(2009, 2013-2016)
Chambers USA – America's Leading Lawyers for Business– labor and employment (2007, 2009-2015) and sports law (2013-2017)
The International Who's Who of Business Lawyers - Labour, Employment & Benefits (2010-2012, 2014-2016)
Named by Human Resources Executive as one of "The Nation's Most Powerful Employment Attorneys – Top 100" in 2015 and as one of "The Nation's Most Powerful Employment Attorneys – Top 20" in 2011.