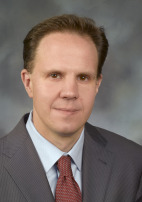 David K. Burton
David K. Burton
t

+1 212.872.1068

f

+1 212.872.1002
David K. Burton advises clients on a wide range of U.S. tax matters, with a particular emphasis on project finance and energy transactions. In addition, he also advises clients on tax matters regarding the formation and structuring of domestic and offshore investment funds.
Practice & Background
Mr. Burton has extensive experience structuring tax-efficient transactions, such as sale-leasebacks, flip partnerships, pass-through leases and other structures, for the acquisition and financing of renewable energy assets.
Prior to joining Akin Gump, Mr. Burton was the managing director and senior tax counsel at GE Energy Financial Services (GE EFS), one of the world's leading investors in energy projects. At GE EFS, Mr. Burton oversaw all of the tax aspects for over $21 billion in global energy projects from structuring transactions to accounting for taxes to formulating tax policy initiatives. During his tenure at GE EFS, the division's investments in wind, solar, hydro, biomass and geothermal power grew to $6 billion, making GE EFS the largest tax-advantaged energy investor in the U.S. Before joining GE EFS, Mr. Burton was a tax lawyer at GE Capital and primarily focused on aircraft and equipment leasing and financing and asset acquisitions. From 1996-2000, Mr. Burton was a tax lawyer at a large, international law firm in Philadelphia.
Mr. Burton is editor of Akin Gump's Tax Equity Telegraph blog that is intended to address the intersection of tax policy and energy policy in the United States.
Mr. Burton has been recognized by Chambers USA: America's Leading Lawyers for Business (2015) in the area of Projects: Renewables & Alternative Energy. He was also quoted in North American WindPower's article "Is Treasury More Closely Scrutinizing Cash-Grant Applications" and in the Power Finance & Risk article "YieldCo Sweep." He is also quoted in North American WindPower's article "IRS Provides Certainty For Wind Developers To Move Forward With PTC-Eligible Projects."
Mr. Burton received his B.A. magna cum laude from Ithaca College in 1993 and his J.D. cum laude from the Georgetown University Law Center in 1996, where he was on the staff of The Tax Lawyer.
Representative Matters
Mr. Burton's recent representations include:
acted as special tax counsel to SunEdison and TerraForm Power with respect to the acquisition of Vivint Solar for $2.2 Billion
represented Campbell County Wind Farm Holdings in the sale of a 95 MW wind farm in South Dakota to Consolidated Edison Development
representation of residential solar developer in creation of $58 million tax equity fund for a portfolio of residential solar projects
representation of a publicly traded company in the acquisition of an entity holding a $107 million portfolio of land and payments from land leases underlying wind and solar projects, including more than 7,500 acres of land leased to three solar projects with a value of approximately $60 million and the payments from 11 additional land leases for a portfolio of wind projects with a value of approximately $27 million
advised Tri Global in connection with a turbine supply agreement with Alstom Power under which the original equipment manufacturer (OEM) will provide turbines for Tri Global's 80 MW Fiber Winds Energy project in Texas
representation of OneRoof Energy Group, Inc. in an IPO/reverse merger transaction pursuant to which OneRoof Energy, Inc., a national residential solar company, became a wholly owned subsidiary of a company listed on the Toronto Stock Exchange
advised affiliates of C2 Special Situations Group, LLC in the sale of five California distributed generation solar projects to PNC Energy Capital and the leaseback of the same
advised a tax equity fund managed by an affiliate of C2 Special Situations Group, LLC in the acquisition of distributed generation solar projects in Massachusetts and New York and incurring a bank loan for the same
advised a high net worth individual on acquisition and financing of solar projects subject to virtual net metering in which the individual will materially participate in the operations to treat the tax benefits as active
representation of Element Power in the sale of a portfolio of approximately 1.6 GWs of US and Mexican solar projects in development to First Solar. The 18 projects range in size from 13 MWs to 336 MWs and included some assets that have been shortlisted for PPAs
representation of Cielo in the sale of the 194 MW Spinning Spur 3 wind project in Texas to EDF Renewables
representation of State Street Bank & Trust in connection with the $260 million in tax equity financing for the Buffalo Dunes, a 250 MW wind project in Kansas backed by subsidiaries of Enel Green Power and GE Capital
representing SunPower Corporation in the development and sale of the 580 MW Antelope Valley photovoltaic solar project (AVSP) to affiliates of MidAmerican Energy Holdings Company. The project will utilize SunPower's proprietary photovoltaic modules and tracking technology, and its electricity will be sold to Southern California Edison Company under long-term power purchase agreements. SunPower will build and operate the project for MidAmerican. Construction of the project has commenced, and commercial operation is expected in 2015. When completed, AVSP will be the largest solar energy project in the world
representing Rabobank International as a lessee in a pass-through lease for photovoltaic solar energy equipment installed on stores in the Western United States
acted as special tax counsel to NRG Energy and its California Valley Solar Ranch (CVSR) project in connection with inclusion of CVSR in NRG's public offering of securities in Yieldco
advising a foreign and domestic wind turbine manufacturer regarding Treasury Grant matters
advised Hunt Investment Management LLC on the formation of a fund to invest in U.S. renewable energy projects
acting as project counsel for Treasury Grant and tax matters in the financing of California Valley Solar Ranch, a $1.5B solar PV project supported by a Department of Energy loan guaranty
representing SunPower in connection with a sale and leaseback of photovoltaic solar energy equipment to be installed in California.
Community Involvement
Mr. Burton is involved in community, civic and charitable activities that include:
being a member of the tax committees of the American Wind Energy Association, the Solar Energy Industry Association and the Equipment Leasing & Finance Association
being a trustee of an educational trust
Speaking Engagements
"IRS Notice 2015-4 Small Wind Turbine Standards" Distributed Wind Energy Association, March 2015
"Foundation: Sale Leasebacks" Solar Energy Industries Association, February 2015
"Innovative Project Finance" AWEA WINDPOWER 2014, May 2014
"Forced Allocations in Partnership and LLC Agreements" FAE Partnership Tax Conference, December 2013
"What does the New IRS PTC Guidance for Start of Construction Mean for Projects?" (moderator) webinar, November 2013
"Project Financing Fundamentals" (moderator) Solar Power International, Chicago, IL, October 2013
REITs, MLPs and YieldCos for Renewables, Infocast Webinar, October 2013
"Federal Courts, Governments, NGOs and Non-Profits Role in Energy and Sustainability" Columbia University, September 2013
"Market Landscape for Project Finance" WINDPOWER 2013, May 2013
"Foundations 1: Sale Leasebacks," SEIA Finance and Tax Seminar, February 2013
"Tax Issues in Financing Alternative Energy Projects," Project Finance: The Tutorial, February 2013
"Beyond the Fiscal Cliff: International Tax Issues on the U.S. Horizon," American Foreign Lawyer's Association, February 2013
"Partnership Deep Dive," SEIA Finance & Tax Seminar, July 2012
"Project Finance: The Tutorial 2012," Information Forecast, March 2012
"Tax Issues in Financing Alternative Energy Projects and Mainstream Companies' Use of Clean Tech," Practicing Law Institute in Green Technology Law and Business, February 2012
"Lease Structures and Benefits in the ITC World," SEIA Finance & Tax Seminar, January 2012
"Prospects for Extension of Green Energy Incentives," Infocast Webinar, November 2011
"Tax Credit Partnerships: Energy Credit Deals," Practicing Law Institute, May 2011
Solar Power Finance & Investment Summit 2011, "Dynamics of Lease Financing," March 2011
Equipment Leasing & Finance Association's Lease Accountant's Conference: "Alternative Energy Tax Session," September 2010
Yale Clean Energy Innovation Conference, "Developing Clean Energy in Developing Countries," April 2010
Yale School of Management, Structured Finance, Guest Lecturer: "Tax, Accounting & Legal Aspects of Leasing," December 2009.