Hamish Lal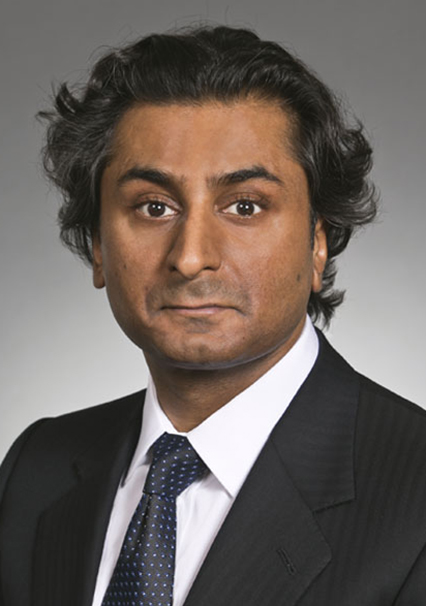 Hamish Lal
Hamish Lal
t

+44 20.7012.9740

f

+44 20.7012.9601
Practice & Background
Renowned as a top-tier practitioner by all leading legal directories, Hamish Lal represents clients in a range of high-value, highly technical and international construction and engineering disputes and arbitrations. Mr. Lal is ranked Band 1 in both Construction and International Construction Arbitration in Chambers & Partners UK, and in the top-tier in UK Legal 500.
Mr. Lal acts under many applicable laws (common law and civil codes) including UAE Law, Law of Iraq, Law of Nigeria, Qatar Civil Code, Law of Denmark as well as English Law and has acted under the rules of the ICC, LCIA, DIAC, DIFC-LCIA and the Stockholm Chamber of Commerce, as well as in contractual mediations, expert determinations and ad-hoc arbitrations under the UNCITRAL Rules. Mr. Lal is a Member of the London Court of International Arbitration (LCIA) European Users' Council and sits on the Advisory Board of The Center for American and International Law.
Representative Matters
Mr. Lal's matters will often address prospective & retrospective delay analysis, disruption, cumulative impact claims, FEED errors, non-conformance reports, design codes (such as DNV-OS-J101), pipeline weld defects, bad-weather windows, vessel-standby, unforeseen ground conditions, professional negligence, taking over/completion, liquidated damages, incentive payments, variations and termination under various forms of contract including FIDIC, LOGIC/CRINE and NEC3. Notable engagements include:
acting for sovereign developer defending a series of FIDIC Red Book 87 delay and disruption disputes on the $2 billion Barwa City Project, Doha, Qatar
acting for independent oil company in respect of contractor claims for vessel-standby, variations and local content changes on a subsea gas pipelines project in Nigeria
advising the employer on the world's largest offshore wind farm project on delays, design codes, variations and non-conformance reports issued for transverse and longitudinal weld defects
advising contractor on 'open' non-conformance reports (NCRs) relating to a $1.4 billion project procured under the FIDIC Yellow Book where the contractor found significantly more work than in the NCRs raising issues of variations, acts of prevention and deliberate concealment
advising independent oil company on drilling contract in Iraq where there was a delta between the actual drilling and completion operations and the contractual regime concerning mobilization, completion, hand-over and liquidated damages for well clusters
acting for a sovereign developer defending a series of contractor claims for force majeure, acts of prevention and cumulative impact on a FIDIC Silver Book EPC project in Cairo
advising contractor on ground condition risks, ground replacement methods and acts of prevention under the FIDIC Red Book in respect of the Iraq Crude Oil Export Expansion Project.
acting for employer on High Court dispute relating to consultant's negligence causing delay and disruption on a 1200 megawatt coal-fired power station in the Philippines
acting for owner in respect of design defects and consequent transportation losses on a Floating Production and Storage and Offloading System (FPSO) in the North Sea
acting for contractor on dispute concerning nuclear decommissioning of a Steam Generating Heavy Water Reactor
advising on, negotiating and drafting EPCM contract for a national oil company headquartered in the Middle East. The EPCM was structured to achieve optimum offshore capacity and an incentivized approach to preventative maintenance.
Awards & Accolades
Band 1 Chambers & Partners 2018 - Construction
Band 1 Chambers & Partners 2018 - International Construction Arbitration
Band 1 Chambers & Partners 2017 – Construction
Band 1 Chambers & Partners 2017 – International Construction Arbitration
Leading Individual Legal 500 UK 2017 - Construction
Best Lawyers UK 2017 - Construction Law
Band 1 Chambers & Partners 2016 – Construction
Band 1 Chambers & Partners 2016 – International Construction Arbitration
Leading Individual Legal 500 UK 2016 - Construction
Leading Individual Legal 500 UK 2015 - Construction
Band 1 Chambers & Partners 2015 – Construction
Leading Individual Legal 500 UK 2014 - Construction
The Lawyer Hot 100 in 2012
Awarded the Parkman Medal by the Institution of Civil Engineers in 2008 and 2014
Chambers & Partners 2018 writes that "'one client enthuses 'that his understanding of the commercial and legal landscape is astonishingly good and his capacity to comprehend factual and technical issues is unmatched.'"
Chambers & Partners 2017 cites a client recommendation that "His excellent understanding of all the technical, legal and commercial issues makes him a natural leader."
Chambers & Partners 2016 cites a client recommendation that "His advice is always spot-on and he can always be relied on for measured, sensible, commercial and legally astute counsel"
Chambers & Partners 2015,states that clients have "been particularly impressed with the way he makes even the most complex point seem easy"
Legal 500 EMEA 2017 recognized that "construction specialist Hamish Lal is 'a top-class technical lawyer with a breadth of strategic thinking'"
Legal 500 UK 2017 commented that Mr. Lal "offers an unparalleled degree of business acumen and industry knowledge" and has the ability to "execute robust resolution strategies"
Legal 500 2016 commented that Mr. Lal "provides a level of intellectual and factual rigour that is unmatched in the contentious construction market"
Legal 500 2015 commented that Mr. Lal is "'especially good on delay analysis and disputes"
Legal 500 2014 recommended Mr. Lal as "'a thinker and a strategist,' 'his analysis and work ethic are second to none'"
Sits on Council of the Society of Construction Law
Sits on the Committee of the Adjudication Society
Fulbright Scholar
Court Admissions
Higher Rights of Audience (Higher Courts all Proceedings)
Called to the Bar by The Honourable Society of Gray's Inn
Part II Advocate (Full Rights) in Dubai International Finance Centre (DIFC) Courts
Speaking Engagements
The Adjudication Society Conference - Hamish Lal moderated panels Starting an Adjudication, Appointing an Adjudicator and Keeping the Adjudication on Track, in Dublin, 10 May 2017.
6th IBA Construction Projects from Conception to Completion Conference, chair of panel session on Assessing Disruption: Different Methods and Do They Matter? held in Brussels, 15-16 September 2017
Arbrix Construction Group, Spring 2017 Meeting: Paper "The Society of Construction Law Delay and Disruption Protocol - Progress?", 11 March 2017.
Host of "Akin Gump Arbitration: The Expert Academy", London, 10 November 2016. This one-day conference brought together Clients, leading arbitrators and a range of testifying experts. The key note paper was given by Sir Vivian Ramsey and the closing was given by Sir Bernard Eder.
Arbrix Construction Group, Spring 2016 Meeting: Paper "Mutual Confidence in Arbitrators: Independence and Impartiality", delivered to The Arbrix Construction Group, Cambridge, 12 March 2016
Meeting of The Society of Construction Law: Paper "Time-Bars" – where are we with condition precedent clauses?" delivered to The Society of Construction Law, London, 1 February 2016
Lexis Nexis: Webinar Presentation on JCT v NEC3: A Comparison, LexisNexis, London, 26 January 2016