Karol A. Kepchar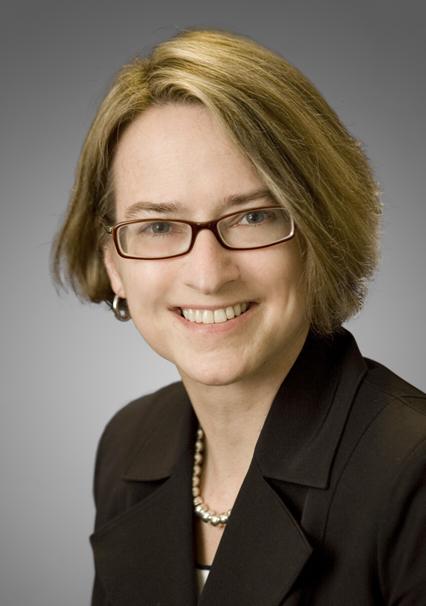 Karol A. Kepchar
Karol A. Kepchar
t

+1 202.887.4104

f

+1 202.887.4288
Karol A. Kepchar's practice centers on trademark, copyright, Internet, unfair competition and anticounterfeiting law. Her experience includes litigation, licensing, and intellectual property (IP) strategy in corporate restructuring and acquisitions.
Practice & Background
Ms. Kepchar assists clients in implementing an efficient, cost-effective, process-based approach to managing and leveraging IP assets through litigation and licensing programs. She advises clients on a wide variety of issues, including licenses and other strategic agreements; trademark, copyright and domain name litigation in federal courts; Trademark Trial and Appeal Board (TTAB) proceedings; ICANN UDRP arbitration procedures; and cybersecurity, privacy and data security issues.
Ms. Kepchar has handled more than 100 opposition, cancellation and concurrent use proceedings before the TTAB of the United States Patent and Trademark Office. Notably, she represented the opposer in the first opposition sustained by the TTAB on the ground of federal trademark dilution after dilution became a ground for opposition in 1999 (The Nasdaq Stock Market, Inc. v. Antartica Srl).
Ms. Kepchar has handled dozens of ICANN UDRP and ACPA cybersquatting cases and is frequently sought out as a speaker on cybersquatting and search engine marketing abuses.
Ms. Kepchar is the former chair of the Trademark, Copyright and Unfair Competition Committee of the Philadelphia Intellectual Property Law Association.
Ms. Kepchar is active in the firm's pro bono practice and received a "Pro Bono Challenge" award in 2009, 2010 and 2011 in recognition of her work on pro bono matters. She was also recognized in "The World's Leading Trademark Professionals 2018", World Trademark Review. Ms. Kepchar is currently chairperson of the firm's diversity committee and co-chair of the Washington, D.C., office's diversity committee and she was formerly on the board of GayLaw (2005-2007).
Ms. Kepchar is a member of the American Bar Association, the U.S. Copyright Society, the International Anticounterfeiting Coalition and the International Trademark Association.
Representative Matters
Ms. Kepchar's representative matters include:
DNC Parks & Resorts at Yosemite, Inc. v. United States (Fed. Cl. 2016)
Selective Insurance Group, Inc. v. MetLife (D. N.J. 2015)
Abreon, Inc. v. Caveo Learning Center, Inc. (N.D. Ohio 2014)
Stevenson v. HomeAway, Inc. (D. Tx. 2013)
HomeAway, Inc. v. Airbnb, Inc. (W.D. Tx. 2013)
Skyline Design, Inc. v. McGrory Glass, Inc. (N.D. Ill. 2012)
The Coca-Cola Company v. Pepsico (E.D. TX 2010)
The Nasdaq Stock Market Inc. v. Antartica Srl (TTAB 2003).
Community Involvement
Ms. Kepchar is involved in numerous community, civic and charitable activities that include fundraising for AIDS and breast cancer research.
Awards & Accolades
recognized by the World Trademark Review in the "Enforcement & Litigation" and "Prosecution & Strategy" categories (2018)
2016 DC Bar Pro Bono High Honor Roll
pro bono "Partner of the Year" 2015
recognized by Managing Intellectual Property as among the "Top 250 Women in IP" (2013)
named an "IP Star" by Managing Intellectual Property (2013, 2015 and 2016).
Speaking Engagements
An authority on IP and the Internet, Ms. Kepchar has written extensively on, and has been quoted in the press about, the subject. She is a frequent lecturer as well. Her presentations include:
panelist, Akin Gump CLE program, Social Media and its Impacts on Employers, September 26, 2013 (New York, New York)
panelist, Surveying the Landscape: Women Lawyers & Big Law, June 25, 2013 (Washington, D.C.)
lecturer, Domain Names and Cybersquatting (Strafford Publications, June 2009)
lecturer, Cybersquatting: Protecting Your Brand and Marks from Online Infringement (Strafford Publications, April 2009)
lecturer, "Surveys in Trademark Litigation" in Litigating Trademark and Unfair Competition Claims (ALI-ABA 2008)
panelist, Who Owns Culture (George Mason University, 2005)
lecturer, Trademarks and the Internet (Licensing Executives Society)
co-chair and lecturer, Trademarks, Copyrights and Unfair Competition for the General Practitioner (ALI-ABA, 2001-2007)
co-planner and lecturer at Akin Gump's First Executive Women's Symposium on Privacy and Security (October 2003).