Mark J. MacDougall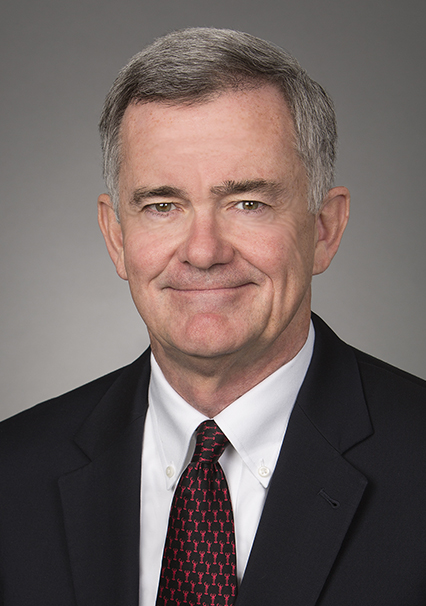 Mark J. MacDougall
Mark J. MacDougall
t

+1 202.887.4510

f

+1 202.887.4288
A respected trial lawyer and an Akin Gump partner since 1995, Mark MacDougall's practice focuses on white collar criminal defense as well as complex civil litigation. Mr. MacDougall has extensive criminal and civil trial experience in federal and state courts across the United States. His pro bono trial work representing indigent defendants facing the death penalty has received national recognition and in 2006 Mr. MacDougall became the first Akin Gump partner elected to fellowship in the American College of Trial Lawyers.
Practice & Background
During the early 1990's, Mr. MacDougall served as a federal prosecutor with the Criminal Division of the U.S. Department of Justice (DOJ), where he was the lead attorney in a series of highly successful bank and financial fraud prosecutions. In private practice, Mr. MacDougall's clients regularly include senior U.S. and foreign government officials; journalists; corporate executives; public institutions; foreign governments; and multinational businesses - as well as indigent defendants facing the death penalty and even the occasional spy. Mr. MacDougall currently serves as a Director of The Sentencing Project and previously served two terms as a Trustee of the Public Defender Service of the District of Columbia
During the past two decades, Mr. MacDougall has handled numerous noteworthy and unusual cases for individuals and corporations facing a range of criminal charges and has secured substantial recoveries for clients in closely related civil litigation. These have included cases in which Mr. MacDougall:
Obtained an order of dismissal on all counts of a federal grand jury indictment charging one of the nation's largest privately owned companies with multiple counts of conspiracy, wire fraud and money laundering – as well as a demand for forfeiture of $188 million – in the U.S. District Court for the District of Maryland;
Secured a jury verdict of acquittal, following a two week trial, on all counts for the senior director of Military Personnel Services Corporation charged with conspiracy, bribery and money laundering in the U.S. District Court for the Eastern District of Virginia;
Negotiated immunity for the former Hillary Clinton Campaign IT staffer involved in federal and congressional investigations relating to the installation and use of private computer servers by U.S. Department of State officials;
Led the trial defense of Earnest Daise on capital murder charges in the Circuit Court of Beaufort, SC, resulting in the first unanimous verdict of life returned by a death-qualified jury in South Carolina in more than twelve years;
Recovered more than $50 million, unlawfully seized by federal prosecutors from a major national liquor and wine wholesaler, following a series of evidentiary hearings in the U.S. District Court for the District of Maryland;
Litigated a series of civil RICO claims, brought on behalf of the national aluminum concession of the Kingdom of Bahrain, that resulted in recoveries of more than $470 million from multi-national corporations in the United States, Europe and Japan;
Defended a former Executive Director of the Central Intelligence Agency charged with federal conspiracy and honest services fraud offenses;
Litigated the federal civil suit that resulted in full recovery of the financial assets seized from the owner of the Al-Shifa pharmaceutical plant in Sudan destroyed by the U.S. Navy; and
Led a series of independent investigations on behalf of the Ministry of Finance of Ukraine, between 2010 and 2012, that uncovered extensive corruption involving former public officials and government agencies and initiated civil suits in the United States and the United Kingdom to recover stolen assets on behalf of Ukrainian government agencies.
Since 1999, Mr. MacDougall has devoted considerable time to the pro bono trial representation of criminal defendants facing the death penalty in South Carolina and, most recently, in Missouri. His work in this area has received national recognition, including the ABA Death Penalty Project's John Paul Stevens Award, the Foot Soldier Award from the NAACP (the nation's oldest and largest civil rights organization) and the Exemplar Award from the National Legal Aid and Defender Association.
Dubbed "The Cleaner" by The American Lawyer in 2008 for his groundbreaking work in the field of reputational recovery, Mr. MacDougall has successfully defended numerous individuals and corporate clients facing false attacks in the media and on the Internet. Combining traditional legal tools with sophisticated investigational methods, Mr. MacDougall has eliminated false and defamatory stories and obtained corrections and retractions from dozens of the world's most prominent media outlets. Using the same methodology, Mr. MacDougall and his Akin Gump colleagues have also successfully prevented the publication of false and misleading stories that threatened to damage or destroy corporate and individual reputations worldwide.
Outside of his legal practice, Mr. MacDougall has served on the Boards of Directors of IMG Worldwide (the international sports marketing firm) and 24 Hour Fitness Worldwide, Inc. (one of the nation's largest chains of sports and fitness clubs, based in San Ramon, California). From 2011 through 2015, Mr. MacDougall served as the special manager of the private equity firm Forstmann Little & Co. Mr. MacDougall is also an adjunct associate professor of law at the Washington College of Law at American University and an adjunct professor of law at the Georgetown University Law Center, where he teaches courses in white collar cime.
Mr. MacDougall has been included among the Top 100 Lawyers in Washington, D.C. by Super Lawyers annually since 2012, Best Lawyers in America each year since 2010, Chambers USA: America's Leading Lawyers for Business,the National Law Journal's list of Litigation Trailblazers and the Washingtonian magazine's "Top Lawyers" list.
Mr. MacDougall received his B.A. from the University of Notre Dame, his MBA from Boston University and his J.D. from the George Washington University.