Naomi Moore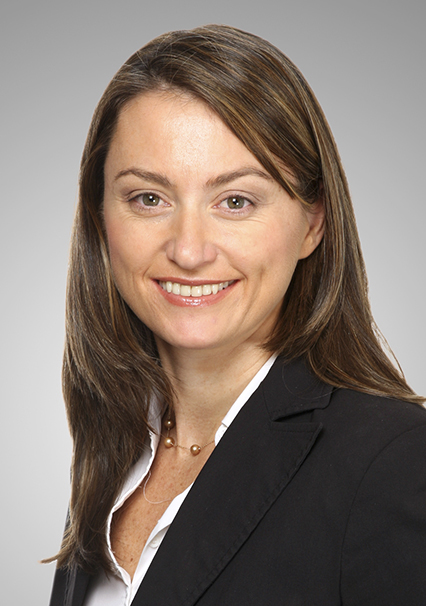 Naomi Moore
Naomi Moore
t

+852 3694.3050

f

+852 3694.3001
Practice & Background
Naomi Moore focuses her practice on cross-border restructurings, insolvencies and workouts and financing matters. With considerable experience gained in Asia, Australia and London, Ms. Moore has been involved in a number of complex and high-profile restructurings with a particular focus on solvent and insolvent schemes of arrangement. Recent experience includes working on restructurings, distressed situations and finance transactions in the People's Republic of China, Hong Kong, Indonesia, India, Korea, Japan, Singapore and Australia.
Ms. Moore has substantial insurance and reinsurance insolvency and run-off experience, in particular in providing exit solutions to run-off companies and underwriting pools. She is experienced in all aspects of insurance and reinsurance run-off including portfolio transfers, sales and regulatory issues. She also assists insurers in the recovery of reinsurance through commutations and/or litigation.
Ms. Moore is recognized as a leading lawyer for restructuring and insolvency by IFLR 1000 and Who's Who Legal. She is also recommended in Chambers Asia and The Legal 500 Asia Pacific. Naomi is a past member of the board of the Hong Kong Chapter of the International Women's Insolvency & Restructuring Confederation.
Ms. Moore is admitted to practice in Hong Kong, England and Wales, and New South Wales.
Representative Matters
Ms. Moore's recent engagements include:
representing an ad hoc group of holders of convertible bonds issued by a subsidiary of IDX listed Indonesian company in the coal industry, PT Bumi ResourceS Tbk in connection with a proposed restructuring of the group's liabilities
representing a steering committee of holders in the restructuring of US$309 million of notes issued by Winsway Enterprises Holdings Limited, an HKSE-listed and BVI-incorporated company with a substantial business in the PRC in the processing and trading of coking coal and other products
advising an ad hoc group of bondholders in respect of the US$500 million of 7.5% 2020 bonds issued by China Shanshui Cement Group Ltd., a HKSE listed cement manufacturing company with substantial operations in the People's Republic of China, following, among other things, a monetary default in the bonds
representing an ad hoc group of senior secured noteholders in connection with a distressed ASX listed Australian company in the mining sector
representing an ad hoc group of noteholders in connection with Suntech Power, a distressed global solar panel manufacturer with operations in the People's Republic of China
assisting an international hedge fund in connection with distressed secured loans in several Korean real estate financing transactions, including enforcement of security interests, restructurings, refinancings and debt purchases
representing a significant minority shareholder of an IDX listed Indonesian agricultural company subject to PKPU proceedings in Indonesia
advising an international hedge fund in respect of a possible purchase of debt issued by a distressed Indonesian shipping group
representing a global investment fund on its investment in and restructuring of Indian Foreign Currency Convertible Bonds (FCCBs)
assisting financial institutions in respect of the purchase of Lehman Brothers debt and the submission of proofs of debt in the liquidation of Lehman Brothers' Hong Kong entities
representing a senior lender in the AU $2.8 billion financial restructuring of Alinta Energy, an Australian power supplier
advising a working group of bondholders on the administration of Griffin Coal, an Australian coal mining company
advising one of the first-ever ad hoc bondholder groups to form and take action in a corporate reorganization proceeding in Japan in the case of Takefuji Corporation, a Japanese consumer finance company
advising a major investment bank in its capacity as a preferred shareholder of a distressed China food manufacturer
advising a global hedge fund in respect of offshore/PRC credit investment transactions
advising a global hedge fund in respect of a possible purchase and subsequent restructuring of senior debt of a distressed Macanese company
advising a global hedge fund in respect of a possible purchase and subsequent restructuring of distressed Indonesian loan notes
advising a global hedge fund in the negotiation and purchase of convertible bonds issued by an Indonesian issuer
advising a major investment bank in respect of an investment in and possible restructuring of a distressed Australian mining group
Awards & Accolades
Chambers Asia, Restructuring and Insolvency, 2013-2017
The Legal 500 Asia Pacific, Restructuring and Insolvency, 2013–2017
IFLR 1000, Restructuring and Insolvency, 2011–2017
Who's Who Legal: The International Who's Who of Insolvency & Restructuring, 2013–2017
Euromoney Legal Media Group Asia Women in Business Law Awards 2016: Best in Insolvency and Restructuring (Shortlisted for Best in Insolvency and Restructuring in 2014 and 2015)
Asian Legal Business Awards, Shortlisted for Woman Lawyer of the Year, 2016
Recognised in Global Restructuring Review's "Women in Restructuring" survey, 2017
Speaking Engagements
Speaker – International Insolvency: Navigating Turbulent Waters, The Credit Roundtable Spring Conference, Washington DC (April 2016)
Speaker – Global Insolvency Issues, IWIRC's 13thAnnual Spring Program and Founders Awards, Washington DC (April 2016)
Panel Chair - A Model Law on Cross-Border Insolvency in Asia – Is There any Hope?, INSOL International Annual Regional Conference, Hong Kong (March 2014)
Legal Developments: A Pan-Asian View, moderated at Euromoney Distressed Debt Symposium, Hong Kong (May 2008)
Solvent Schemes in the Asia Pacific, presented at Mealey's Solvent Schemes and Portfolio Transfers Conference, Arlington, Va., USA (January 2008)
Schemes of Arrangement — HIH and Beyond, presented at the Financial Services Accountants Association, Quarterly luncheon, Sydney, Australia (2007)
Update on Solvent Schemes in Australia and Asia, presented at INSOL International conference in Cape Town, South Africa (2007)
Update on Solvent Schemes and Portfolio Transfers in Australia, presented at International Bar Association Conference in Chicago, USA (2006)
Solvent Schemes in Australia, presented at Insolvency Practitioners Association of Australia Discussion Group in Sydney, Australia (2006)