Natalia Raimondovna Baratiants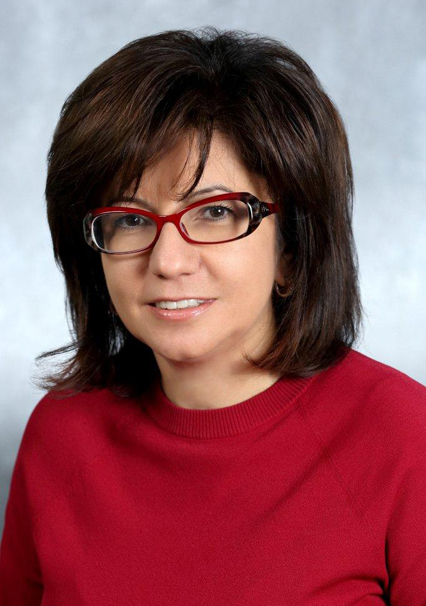 Natalia Raimondovna Baratiants
Natalia Raimondovna Baratiants
t

+7 495.783.7777

f

+7 495.783.7701
Natalia R. Baratiants is the partner in charge of the Moscow office. She focuses on corporate and securities transactions; international transactions in Russia; and the Russian legislative, regulatory and political system.
Ms. Baratiants represents clients on a broad range of corporate, finance and capital markets matters, in particular focusing on mergers and acquisitions. She has extensive experience in representing leading Russian clients in high-profile and complex cross-border projects, as well as in major joint ventures in the oil and gas sector. She also has substantial experience with commercial dispute resolutions, representing leading Russian companies in international arbitrations. Ms. Baratiants represents both Russian and Western companies in connection with their investments in the CIS countries and Central and Eastern Europe. She also advises companies in structuring strategic and portfolio investments and in gaining access to the international debt and equity markets.
Ms. Baratiants is a member of the firm's management committee and other firm committees.
Representative Matters
Ms. Baratiants' engagements include:
advising LUKOIL on a US$500 million financing for the Gissar gas field in Uzbekistan
advising LUKOIL International Finance B.V. PJSC "LUKOIL"on a Rule 144A/Regulation S offering of $1 billion, 10 year 4.750% notes by LUKOIL International Finance B.V. and guaranteed by PJSC "LUKOIL"
advising PJSC UTair on the $809 million refinancing of its debt portfolio
advising LUKOIL on its acquisition of 100% interest in oil company Samara-Nafta for $2.05 billion from Hess Corporation
advising LUKOIL on the issuance of 5-year and 10-year U.S. dollar-denominated Rule 144A / Regulation S notes. The offering consists of US$1.5 billion of 3.416% notes due 2018 and US$1.5 billion of 4.563% notes due 2023. The notes will be listed on the London Stock Exchange
advising LUKOIL on its joint venture with, and acquisition of 25.1% interest in Bashneft-Polus from, Bashneft for $153 million
advising LUKOIL on a project financing of up to $500 million for the Khauzak-Shady and Kandym gas fields in Uzbekistan. Shortlisted for Asia Deal of the Year, IFLR 2013
advising LUKOIL on the repurchase of 7.6% of its shares from ConocoPhillips for $3.4 billion
advising LUKOIL in its $2.3 billion cross-border acquisition of Nelson Resources Limited, a Toronto Stock Exchange listed company with upstream oil assets in Kazakhstan
advising LUKOIL on the listing of its shares on the London Stock Exchange, including the sale of an interest owned by the federal government; LUKOIL was the first Russian company to do this
representing LUKOIL in litigation before the U.S. District Court for the District of Colorado in connection with a claim filed by Archangel Diamond Corporation for an amount in excess of $4.5 billion
advising LUKOIL in connection with the creation of a strategic alliance with the U.S. oil company ConocoPhillips and formation of a joint venture to develop oil fields in the Nenets Autonomous Okrug in the northern part of Russia
advising OAO LUKOIL in connection with the establishment of its joint venture with Conoco Phillips valued in excess of $10 billion
advising Surgutneftegas on its participation in the National Petroleum Consortium, a joint venture of five major Russia petroleum producers in connection with involvement in a hydrocarbon exploration and production project in Venezuela with the project value of US$20 billion
advising Surgutneftegas in relation to the $2.6 billion sale of its 21.2% stake in MOL to the Government of Hungary. The firm also advised Surgutneftegaz in 2009 in its initial acquisition of the stake in MOL for €1.4 billion
advising the Center for Capital Markets Development (CCMD) in connection with the World Bank-funded projects to develop new securities legislation (including the drafting of federal laws and regulations of the Federal Commission for Securities Market)
advising LUKOIL on the establishment of the LUKARCO joint venture with Atlantic Richfield Company and the establishment of a $4.5 billion project finance facility
advising LUKOIL on the private placement of the company's shares and ADR totaling $260 million
Awards & Accolades
The Best Lawyers 2018 – ranked among top Energy and Natural Resources and M&A lawyers in Russia
Euromoney Expert Guides – Women in Business Law, Energy and natural resources, Russia, 2017
IFLR/Euromoney Legal Media Group 2017 – shortlisted for "Best in energy, natural resources & mining" at the 7th Annual Euromoney Legal Media Group Europe Women in Business Law Awards 2017
Who's Who Legal: Energy 2017 – recognized by Who's Who Legal in the category of "Energy."
Baratiants is constantly ranked by leading legal publications, such as Chambers Europe and Chambers Global, Who's Who Legal, Legal 500 EMEA and Best Lawyers, as one of the top lawyers in corporate and energy sectors in Russia.
Languages
Russian
English
French