Nicholas J. Gregory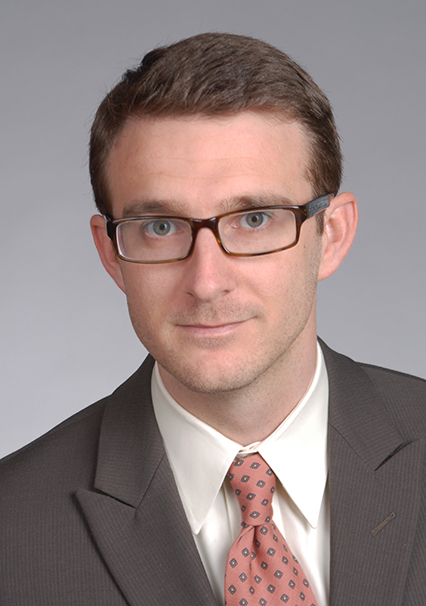 Nicholas J. Gregory
Nicholas J. Gregory
t

+1 415.765.9562

f

+1 415.765.9501
Nicholas Gregory is a member of the firm's litigation practice.
Practice & Background
Mr. Gregory focuses his practice on complex commercial litigation, with an emphasis in the areas of insurance, false claims and qui tam actions, and class action defense. He is a contributor to the firm's False Claims Act Blog, the State FCA Resource Center.
Mr. Gregory has handled matters in state and federal courts across the country, and has extensive experience managing complex e-discovery projects, large-scale data collection and review, and managing internal and external review teams. He has particular experience with insurance fraud matters.
Mr. Gregory received both his B.A. and J.D. from the University of Iowa, where Mr. Gregory was a member of the Order of the Coif and served as a student writer for the Journal of Transnational Law and Contemporary Problems.
Mr. Gregory is a member of the State Bar of California, the Association of Business Trial Lawyers of Northern California, and the Insurance and Litigation Committees of the Bar Association of San Francisco.
Prior to joining Akin Gump, Mr. Gregory was an associate at another international law firm.
Representative Matters
Mr. Gregory's recent engagements include representing:
a property/casualty insurance company in a qui tam action, alleging violations of the California Insurance Frauds Prevention Act based on the insured's submission of false claims for payment
insurance companies in breach of contract and bad faith actions
a global consumer electronics manufacturer in multiple consumer fraud class actions concerning its labeling of high-end consumer electronics
a global construction and engineering firm against allegations that it violated the federal False Claims Act by overbilling the government for construction services
a large publishing house in litigation concerning antitrust violations
a venture-backed technology company in litigation to remove a disloyal director in the Delaware Court of Chancery
a public healthcare company in multi-district litigation after its $344 million acquisition
a semiconductor company in a $2 million breach of contract suit arising from its purchase of assets from a competitor
clients on a pro bono basis in cases to (1) ensure constitutionally adequate healthcare for prison inmates; and (2) enforce outstanding money judgments on behalf of the victims of war crimes carried out in Somalia.
Languages
French
Spanish