Paul W. Butler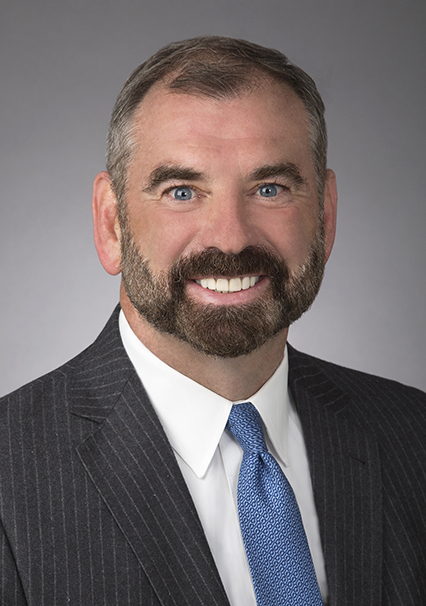 Paul W. Butler
Paul W. Butler
t

+1 202.887.4069

f

+1 202.887.4288
Paul W. Butler represents companies and individuals in government and corporate internal investigations and related civil litigation. He serves as a member of the firm's litigation practice steering committee.
Practice & Background
Mr. Butler represents clients in a wide variety of matters relating to federal criminal and regulatory enforcement, including the Foreign Corrupt Practices Act, securities laws, federal contracts, electronic surveillance, and export control and sanctions laws and regulations. Mr. Butler is also a leader of the firm's national security and homeland security practice. Prior to joining the firm, he served in several senior positions within the U.S. Department of Defense and as a federal prosecutor in the U.S. Attorney's Office for the Southern District of New York, where he prosecuted terrorism, organized crime and white collar fraud cases. According to Chambers USA 2017, market sources "have great regard" for Mr. Butler and consider him a "really outstanding" lawyer whose "practice focuses largely on advising clients during major internal and government-led investigations" and "cases with significant international elements."
Immediately prior to joining the firm, Mr. Butler served as the special assistant to Secretary of Defense Donald H. Rumsfeld. As the secretary's chief of staff, he formatted, developed and implemented the Defense Department's policies, programs and goals, including defense policy and strategy, intelligence, budget programming and execution, and personnel and readiness issues. Previously, Mr. Butler served as principal deputy assistant secretary of defense and as deputy assistant secretary of defense for special operations and low intensity conflict (SO/LIC), in which capacity he advised the Office of the Secretary of Defense on policies and plans related to the global war on terrorism and special operations forces and represented the Defense Department in U.S. government interagency meetings, before Congress and in negotiations with foreign governments.
From 1998 to 2002, Mr. Butler was an assistant U.S. attorney in the Southern District of New York. He was one of the trial prosecutors in United States v. Osama Bin Laden, et al., the U.S. government's indictment of the leadership of al Qaeda prior to the 9/11 attacks, which resulted in the successful convictions, after a six-month trial, of four defendants for their roles in the attacks on the American embassies in Kenya and Tanzania in 1998. He also briefed and argued cases on behalf of the government before the 2nd Circuit Court of Appeals. During his tenure in government, Mr. Butler received the Defense Department's Distinguished Public Service Award, the Justice Department's Distinguished Service Award and the Central Intelligence Agency's Seal Medallion Award.
Before joining the government, Mr. Butler spent seven years in private practice in the New York and Washington offices of another law firm litigating First Amendment, securities, civil and criminal antitrust, and Foreign Corrupt Practices Act (FCPA) matters and handling corporate internal investigations. He also served for two years as law clerk to the Honorable Louis C. Bechtle, the former chief judge of the U.S. District Court for the Eastern District of Pennsylvania.
Mr. Butler was a member of the Law Review at St. John's University School of Law. He has appeared as a commentator on CNN, Fox News, CNBC and National Public Radio and has been quoted in The New York Times, The Washington Post, USA Today and other newspapers and magazines on issues relating to national security law and criminal trial practice.
He is a member of the Business Executives for National Security, Council on Foreign Relations and of a Civilian Advisory Panel to the combatant commander of United States Southern Command, and the American Bar Association Committees on White Collar Crime and National Security Law. Mr. Butler was also appointed by the Secretary of Commerce to a civilian advisory panel on export control laws and regulations.
Representative Matters
Mr. Butler's engagements include:
representing numerous companies, officers and directors in FCPA parallel investigations and enforcement actions with particular experience in the oil and gas, defense, financial services and food and beverage industries; obtaining close-out letters from the DOJ and the SEC
leading internal investigations and providing ongoing compliance advice on the FCPA and U.K. Bribery Act and other international anti-corruption laws to several Fortune 500 companies
representing an overseas company in the criminal and civil settlement of an enforcement action by the DOJ, the BIS and the OFAC for violations of economic sanctions and export control laws involving Iran
successfully negotiating resolution of insider trading investigation for foreign national in cross-border SEC enforcement action arising from merger in the defense industry
the ongoing representation of large non-US companies in complex cross-border civil litigation
representing (a large financial institution) in compliance matters with the Special Inspector General for the Troubled Asset relief program in the aftermath of the financial crisis
negotiating a non-prosecution agreement for a fortune 500 company in a workplace enforcement action by DOJ and ICE
representing a former high-ranking CIA official in a criminal prosecution of bribery-related charges
obtaining summary judgment for a defense contractor in a False Claims Act case involving contracts in Iraq
defending individuals in pending extradition matters.
Public Service
Assistant U.S. Attorney, U.S. Attorney's Office for the Southern District of New York
Special Assistant to Secretary of Defense Donald Rumsfeld, U.S. Department of Defense
Deputy Assistant Secretary of Defense for Special Operations and Low Intensity Conflict.
Awards & Accolades
Recognized in Washington, D.C. Super Lawyers, 2016
Chambers USA: America's Leading Lawyers for Business, Washington D.C. 2015, 2017 – White Collar
Speaking Engagements
"As the World (Bank) Turns: Compliance and Enforcement Principles in World Contracting," Akin Gump Seminar, Houston and Dallas, Texas, February 2016

"Current Trends in U.S. Cybersecurity, Big Data and Data Privacy," St. Petersburg International Legal Forum, June 2014

"FCPA Due Diligence in Cross Border M&A: How to Avoid Buying a Felony," Petroleum Club of Houston, October 2011
"Acts of War by Nonstate Actors in Cyberspace," East West Institute, Second Worldwide Cybersecurity Summit, London, September 2011
"Intersection of National Security and Public Safety Law," Federalist Society Panel, St. Johns University School of Law, February 2011
"Transatlantic Risk: FCPA and Economic Sanctions Enforcement," American-German Chamber of Commerce, Munich, Germany, 2011
"Staying Compliant Amid Growing Anti-bribery and Corruption Enforcement," CLE, December 2010
"Attorney-Client Privilege and Data Privacy in Global Investigations," WMACCA Presentation, June 2010
"The Whole of Government Approach to Homeland Security and Defense: the Law of Detention and Interrogation in Counterterrorism," SAIC Thought Leadership Conference, May 2010
"Watching the Watchdog: SIG TARP's First Year and Beyond." American Bar Association Section on Criminal Justice Panel, November 2009
"Intelligence in the Age of Security: Developments in FISA and Electronic Surveillance," New York University School of Law Center for Law and Security Annual Conference, January 2008
"What the Law Owes the Military on Detention, Interrogation and Prosecution of Terrorists," Lectures to the United States Navy Judge Advocate General Schools in Norfolk, VA and San Diego, CA, 2008
"Foreign Corrupt Practices Act: Staying Out of the Government's Crosshairs," Strafford Publications Teleconference, September 2007.