Richard Hornshaw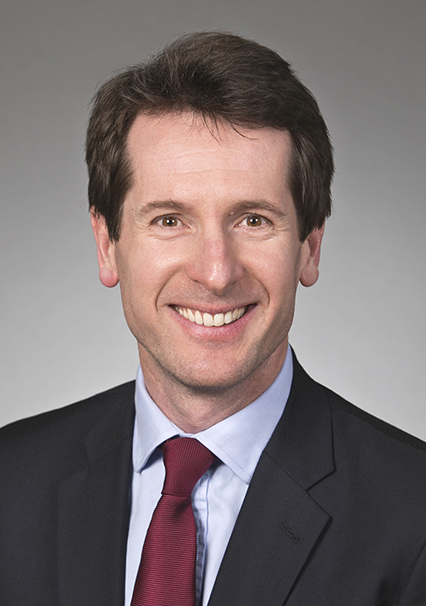 Richard Hornshaw
Richard Hornshaw
t

+44 20.7661.5489

f

+44 20.7012.9601
Practice & Background
Richard Hornshaw acts for a range of financial institutions on high-value, complex and cross-border disputes. Mr. Hornshaw's practice focuses on finance and securities law matters, as well as insolvency and restructuring situations and contentious regulatory disputes. He has experience conducting and resolving disputes (both in arbitration and litigation) in the U.K. and around the world. He has particular expertise in representing investment firms in distressed debt and shareholder activism situations. Legal 500 UK describes Mr. Hornshaw as an "excellent strategist" and Chambers UK describes him as "ruthlessly efficient, but understanding in his approach," and lists him as a "lawyer to watch" for his international arbitration skills and the "enthusiastic praise [he receives] from clients and peers."
Representative Matters
Mr. Hornshaw's recent engagements include:
Finance, Securities and Restructuring
advising a syndicate of lenders in connection with a dispute concerning a US$850 million loan originally made to Banco Espirito Santo. The dispute arose from a decision by the Bank of Portugal purporting to retransfer the credit from the new bank back to the old bank and raises complex issues of cross-border recognition under the Bank Recovery and Reconstruction Directive and the jurisdiction of the English Court to determine the dispute
advising the administrators of African Minerals Limited (a Bermuda-incorporated holding company of a group whose subsidiaries owned a Sierra Leone iron ore mine and provided associated services) on a range of contentious and noncontentious issues, including urgent applications to the court in England and Hong Kong
advising the provisional liquidators of ARM Asset-Backed Securities S.A. (a Luxembourg-incorporated securitization vehicle) on a range of complex trust and other issues concerning the assets of the estate, involving an extensive evidence-gathering exercise and applications to the English court under Sections,168, 234 and 236 of the Insolvency Act 1986
advising certain ad hoc committees of holders of defaulted convertible bonds issued by various Indian companies, including in relation to proceedings before the English High Court and the Delaware Bankruptcy Court
advising a group of more than 75 global financial institutions holding approximately US $33 billion of unsecured debt on litigation arising out of the collapse of the Icelandic banking sector, including advising on challenges (in both the Icelandic and European courts) to legislation enacted by the Icelandic government
advising a global investment firm on its rights and remedies arising out of breaches of an exclusivity agreement and other terms relating to an aborted multi-million dollar financing transaction
providing strategic and tactical advice to hedge funds and other financial institutions on their rights and remedies (pre- and/or post-investment) in a range of distressed debt, financial restructuring and shareholder activitst situations, including Ukraine / Cyprus / Greece / Argentina (sovereign debt), China (real estate and solar energy), Hong Kong (financial services and real estate), the Philippines (mining), India (various sectors, including financial services, telecommunications and environmental services), Indonesia (shipping) Korea (financial services and real estate), Australia (mining) and Malaysia (education)
International Arbitration
acting for the vessel owner on a London-seated LCIA arbitration of a US$500m dispute concerning a breach of a charter agreement. This matter involves concurrent court proceedings in another jurisdiction and raises complex conflict of law and jurisdiction issues
acting for the provisional liquidators of a South African maritime supply business on a London-seated LMAA arbitration, which raises issues of cross-border recognition of the liquidators, complex issues of contractual interpretation (English and South African law) and the application of statutory maritime liens
acting for a pension fund on an arbitration pursuant to the ICC Rules (seated in Mexico City) relating to a breach of warranty claim arising out of a major alternative energy infrastructure project
acting for a state-owned entity on a complex and long-running power station construction arbitration pursuant to the UNCITRAL Rules
advising a vessel-owner in relation to a potential London-seated LMAA arbitration concerning the breach of an FPSO vessel on charter to a Mexican entity under BARECON 2001
acting for an international investment bank on an expedited ad hoc arbitration relating to several multimillion-dollar finance leases
advising investors on claims under a range of bilateral investment treaties
acting for the Middle Eastern subsidiary of an FTSE100 multinational on a contractual dispute with a Middle Eastern manufacturer pursuant to the LCIA Rules
acting for a North African commodity trader on an arbitration pursuant to the rules of the relevant trade body
Other
advising clients on litigation financing opportunities, including on the terms and structuring of investments and on the due diligence of potential claims (in a number of jurisdictions)
advising a major U.K. supermarket on its claim before the English High Court against a credit card company relating to the alleged anti-competitive nature of certain fees payable by retailers
advising a major Japanese multinational on proceedings in the High Court of the Solomon Islands relating to the granting of certain high-value mining licenses
advising companies and financial institutions in relation to investigations, enforcement actions and proceedings brought by a range of international regulators and supervisory authorities in the U.K. and in Hong Kong
acting for the Chapter 11 plan administrators and liquidators of Sea Containers in connection with the resolution of several complex pension and employment issues
advising a leading actuarial and pensions consultancy firm on professional negligence claims arising out of the drafting of pension scheme documentation and/or the administration of the schemes.
Awards & Accolades
Legal 500 UK, recommended as 'very good and clearly knows his subject'' for International Arbitration, Commercial Litigation and Baking Litigation, 2017
Legal 500 UK, recommended as 'creative and knowledgeable' for International Arbitration, Commercial Litigation and Baking Litigation, 2016
Legal 500 UK, recommended as an "excellent strategist" for International Arbitration and Dispute Resolution – Banking Litigation, 2015
Legal 500 Asia-Pacific, recommended for Restructuring and Insolvency, 2014
Chambers UK, International Arbitration, 2013
Benchmark Asia-Pacific, leading litigation star in Hong Kong, 2013
Speaking Engagements
"Key Cases of 2013," presented to a number of financial institution clients, January 2014
"Key Cases of 2012," Hong Kong Corporate Counsel Association, January 2013
"What does your Contract Mean?", presented to a number of global investment banks, Fall 2012
"Privilege for In-House Counsel," Credit Suisse, Fall 2012.