Thomas J. McCaffrey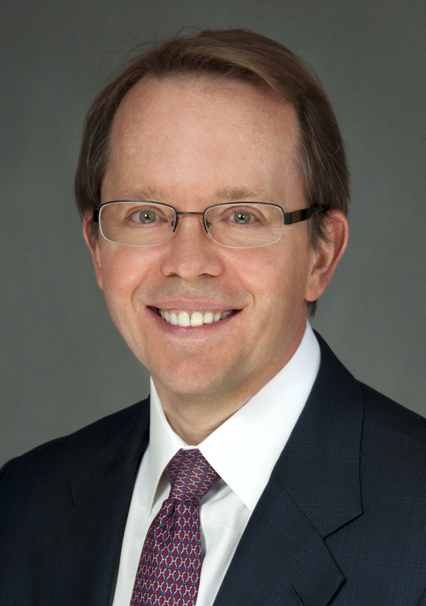 Thomas J. McCaffrey
Thomas J. McCaffrey
t

+1 713.220.5879

f

+1 713.236.0822
Thomas J. McCaffrey focuses his practice on representing buyers and sellers in M&A transactions, including the areas of corporate and partnership law, asset and stock transactions, mergers, joint ventures, financings, structuring issues and strategic planning. Additionally, Mr. McCaffrey advises Boards of Directors and Committees on various governance issues in both traditional and distressed environments. Among the clients represented by Mr. McCaffrey are private equity funds, public companies, privately held businesses, Boards of Directors, and individuals.
Practice & Background
Mr. McCaffrey is frequently asked to speak on panels relating to his practice and has been a guest lecturer at Columbia Law School and at The University of Texas School of Law on several occasions. Additionally, he has authored numerous articles for various legal and trade publications.
Mr. McCaffrey is a member of the Houston Bar Association, the American Bar Association, and is a former director of the Houston Bar Association.
Representative Matters
Mr. McCaffrey's client representations have included advising:
Boards of Directors and companies in traditional and distressed situations
Boards of Directors on governance issues
a publicly traded, multinational energy technology company in its acquisition of a privately held domestic energy services company (undisclosed purchase price)
GSO Capital Partners, in the formation of and in its role as a member of GEP Haynesville LLC, the consortium of GSO and GeoSouthern Haynesville LLC, in the $850 million acquisition from indirect, wholly-owned subsidiaries of Encana Corporation of its Haynesville Shale assets
a private equity investor in connection with its investment in Alta Resources Development and affiliates in connection with their $1.44 billion acquisition of operated and non-operated upstream assets and operated midstream assets in the Marcellus Shale from Anadarko Petroleum Corp. and Mitsui E&P USA LLC
a private equity investor in its role as lead investor for a $525 million preferred equity investment in a private exploration and production company
Main Street Capital Corporation (NYSE: MAIN) in its serial M&A program involving debt and private equity capital
a Swiss public company in its minority investment in a domestic oil field services company
an energy-focused private equity fund in its preferred security investment as part of the recapitalization of an energy services company
Quicksilver Resources in its Chapter 11 proceedings
a large private equity firm in a stock purchase transaction where it acquired the controlling interest in a domestic cogeneration facility
a publicly traded business development company in a multi-entity acquisition of a manufacturer and distributor of industrial components, involving senior and mezzanine financing, the issuance of warrants and the formation of pass-through entities to facilitate the debt and equity financing of the transaction
an upstream oil field environmental services company in a complex sale of assets to a private equity firm, involving senior and subordinate financing, earnout notes, retention of seller management, formation of related pass-through entities, and related agreements
a consortium of energy investors in the formation of an investment vehicle and the contested purchase of an upstream working interest, including assignment of the operating agreement and placement of an investor as manager of the operator
the lead investor in the formation of an exploration and production company and the subsequent entry of the company into a complex joint venture with an energy-focused private equity group
the purchasers in the structuring and acquisition of broadcast, sports and media divisions from a NYSE company in connection with its restructuring
a private equity firm in the acquisition of a steel manufacturing company in a Section 363 bankruptcy transaction
a one-third owner in connection with a Section 355 corporate split-off transaction involving over 50 entities and an enterprise value of approximately $240 million
the owners of one of the nation's largest arena management companies in the disposition of their business
the owners in the disposition of a consolidated group of companies using a combination of taxable and non-taxable techniques involving the negotiation of stock purchase, earn-out, and related documents, the use of spin-offs and entity conversions, and the implementation of wealth transfer and succession strategies
physicians in connection with purchases and sales of medical focused partnerships and other businesses, along with other practice related matters
representation of health focused private-equity backed company on various strategic issues
the acquiring company in the stock acquisition of a health care company and simultaneous issuance of preferred stock to new investors and the negotiation of a bank credit facility
a NYSE company in connection with the development, construction and sale-leaseback of its multi-building, worldwide campus headquarters
the selling stockholders in the sale of a software company to a multinational energy services company
the selling stockholders in the sale of an engineering company to a major oilfield equipment manufacturer
potential acquirers of professional sports franchises
a real estate developer in the acquisition and development (and subsequent refinancings) of an "environmentally challenged" property with the use of creative acquisition techniques designed to mitigate environmental risk.
Community Involvement
Mr. McCaffrey is actively involved in community, charitable and civic activities, which have included volunteer work for:
the Alexis de Tocqueville Society of the United Way
the Advisory Board of Child Advocates
SPARKS and Truth and Training (AWANA).
Awards & Accolades
Mr. McCaffrey has received a number of awards and accolades, including being:
consistently named as a "Texas Super Lawyer" (2003 to 2016)
named one of "The Best Lawyers in America" (2006 to 2018)
named by Inside Houston Magazine as one of the "Best Lawyers in Houston Corporate Finance/Mergers"
named by law.com as one of "Texas' Best Lawyers"
College of the State Bar of Texas
Texas Bar Foundation
Speaking Engagements
Panelist, M&A Insight 2016, "Preparing for the Upswing," June 9, 2016, Houston, Texas
Guest Lecturer, Columbia Law School, April 11, 2016, "Balancing the Scales with Equity Consideration: Negotiation of Leveraged Transactions When Sellers Roll Over Substantial Equity Positions"
Moderator, "Navigating Lower Commodity Prices and Opportunities in the Oil and Gas Industry," September 11, 2015 – Akin Gump Energy Symposium, La Jolla, California
Speaker, "U.S. Energy Restructuring Considerations for Officers and Directors: What Officers and Directors can do Before Considering any Formal Restructuring Actions," July 29, 2015– presented at The Global Energy: 2015 Mid-Year Energy Briefing Conference, Houston, Texas
Guest Lecturer, Columbia Law School, April 6, 2015, "Complexity That is a Cut Above: Divisional Carve-Out Acquisitions by Financial Sponsors"
Guest Lecturer, Columbia Law School, April 30, 2014, "The Full Bandolier: Reloaded Founder Equity, Leveraged Acquisitions, and Aligned Incentives"
Guest Lecturer, Columbia Law School, April 10, 2013, "Enhancing Returns Without Surrendering Priorities: Hybridized Investment Through Debt and Equity-Linked Securities"
Guest Lecturer, Columbia Law School, April 25, 2012, "Bridges Over the Valuation Gap: Contractual Strategies in Leveraged Acquisitions"
Guest Lecturer, Columbia Law School, April 21, 2011, "Private Equity Mezzanine Financing Issues and Minority Recapitalization Transactions"
Panelist, M&A Insight 2011, "Bridging the Gap & Strategic Alternatives," March 31, 2011, Houston, Texas
Guest Lecturer, Columbia Law School, April 14, 2010, "Anatomy of a Private Equity Transaction"
Panelist, M&A Insight 2010, "Liquidity Alternatives and Impending Tax Issues," March 3, 2010, Houston, Texas
Panelist, M&A Insight 2009, "M&A Trends and Realities," May 14, 2009, Houston, Texas
Guest Lecturer, Columbia Law School, April 16, 2009, "Management Buyout/Leveraged Financing Case Study"
"Sale of the Business: Legal Issues from the Seller's Side, March 17, 2005," presentation to Southwest CEO Council Meeting, Houston, Texas
Co-author and speaker, "Selected Issues in Negotiating Purchase and Sale Agreements: Representations and Warranties, 'As-Is' Clauses and Other Provisions," July 1999, South Texas College of Law Conference
Author and speaker, "Choice of Entity," March 1999, University of Texas Entertainment Law Institute