Vera C. Neinast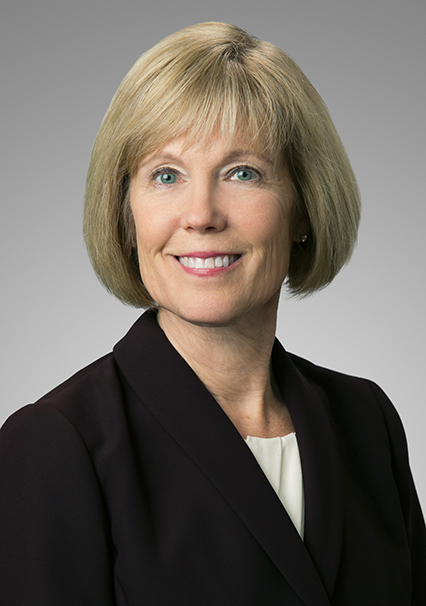 Vera C. Neinast
Vera C. Neinast
t

+1 512.499.6224

f

+1 713.236.0822
Vera C. Neinast's practice focuses on the federal and state regulation of the natural gas, oil and natural gas liquids industries and the negotiation of related commercial agreements.
Practice & Background
Ms. Neinast has extensive experience in virtually all aspects of natural gas and oil regulation. She has represented a diverse range of clients, including interstate and intrastate natural gas pipelines; midstream companies (gatherers and processors); gas storage companies; liquefied natural gas (LNG) developers; and pipeline customers, including producers, marketers and end users. She has extensive experience in infrastructure development, rate cases, complaints, tariff proceedings, and confidential enforcement matters before the Federal Energy Regulatory Commission (FERC). Ms. Neinast has counseled oil and products pipeline developers and shippers on Interstate Commerce Act (ICA) jurisdiction and tariff matters and has provided guidance to industry participants on regulatory requirements in Texas and other states. Ms. Neinast has represented interstate pipelines and marketers in natural gas import and export proceedings before the U.S. Department of Energy (DOE). She also represents intrastate pipelines, gas utilities and producers before the Railroad Commission of Texas (RRC).
In addition to providing advice on regulatory issues, Ms. Neinast negotiates agreements for service on oil and gas pipelines and on unregulated midstream facilities, such as gathering, processing, and fractionation facilities, as well as agreements for the purchase and sale of natural gas, oil, and oil products.
Before joining Akin Gump, Ms. Neinast spent 12 years practicing energy regulatory law in the Washington, D.C., office of another law firm, where she was a shareholder. Her previous legal experience includes two years in the Office of General Counsel at FERC in Washington, D.C., and two years as a law clerk for the U.S. Tax Court. Ms. Neinast also taught business and business law at Northern Virginia Community College.
Representative Matters
Ms. Neinast's experience includes:
providing regulatory advice to a developer of a common carrier crude oil pipeline and its marketing affiliate regarding federal and state regulatory issues, including preparing a FERC rules and regulations tariff for shipments over the line and preparation of transportation service agreements
representing shippers in rate increase proceedings filed by interstate pipelines at FERC
representing shippers in FERC-instituted rate investigations of interstate pipelines
representing a natural gas shipper in a FERC enforcement investigation
preparing manuals for compliance with FERC capacity release regulations and state and federal pipeline safety requirements
negotiating Special Provisions for NAESB contracts
negotiating Precedent Agreements and negotiated rate agreements for service over interstate pipelines
negotiating gathering, processing, and fractionation facilities on behalf of natural gas producer
counseling a local distribution company, a producer and gatherers on compliance with Department of Transportation and state pipeline safety regulations
advising an offshore oil pipeline company in California on ICA and Outer Continental Shelf Lands Act requirements, providing advice on various shipper issues, drafting new FERC tariff provisions and analyzing the status of regulatory compliance
providing advice on oil supply, terminalling and pipeline transportation contracts on behalf of an entity acquiring a dual-fueled (oil and natural gas) electric generating plant
providing advice to oil pipelines and shippers regarding ICA and Texas rate, tariff and service issues
negotiating an oil pipeline storage and throughput agreement on behalf of an oil marketer
advising a midstream company on FERC jurisdiction issues arising in connection with the purchase of pipeline facilities from an interstate pipeline
advising a gas producer in the Appalachian region regarding gas-quality issues on interstate pipelines on which it holds capacity; negotiating and drafting a precedent agreement for capacity in an interstate pipeline expansion project
counseling an LNG terminal developer regarding prefiling issues related to a FERC application for an LNG regasification terminal and pipeline facilities
advising an LNG terminal developer on federal permitting issues arising with respect to an LNG terminal and related pipelines and preparing a MARAD deepwater port application for an offshore LNG regasification terminal
representing a gas gatherer in a Presidential Permit proceeding at FERC and a related DOE proceeding for long-term import/export authorization
representing an interstate pipeline in all aspects of construction approval for a pipeline lateral, including environmental compliance
serving as regulatory counsel for a major natural gas storage field constructed near Katy, Texas
counseling interstate and intrastate pipelines on regulatory compliance on a variety of NGPA Section 311 issues related to transportation, storage, and parking and lending matters
representing intrastate gas pipelines in NGPA Section 311 rate proceedings before FERC
representing intrastate gas pipelines in various filings at the RRC
representing a gas utility and natural gas producer in informal complaint proceedings at the RRC
representing a gas utility in an abandonment proceeding at the RRC
advising an oil and gas producer on RRC regulatory requirements and expediting obtaining necessary permits
Speaking Engagements
Presenter, "Pakistan's Third Party Access – Tariff Issues" and "Pakistan's Third Party Access – Issues and Discussion", the US Department of Commerce Commercial Law Development Program, "Reforming Pakistan's Gas Market to Increase Power Generation", July 25, 2017
Presenter, "Regulation of Energy Exports – LNG and Oil", Texas A&M Law School's 7th Annual Energy Symposium, April 2, 2015