William L. Rosoff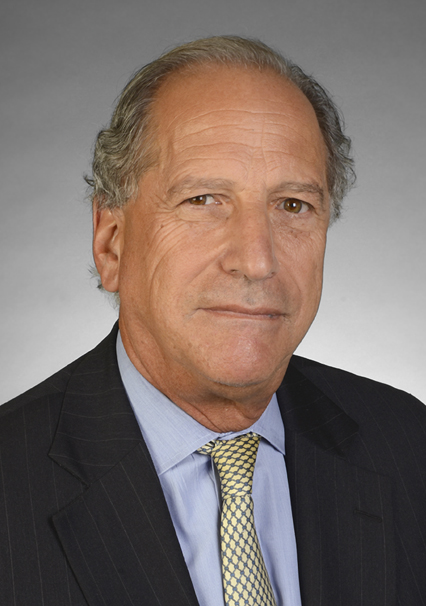 William L. Rosoff
William L. Rosoff
t

+86 10.8567.2210

f

+86 10.8567.2201
William Rosoff is the managing partner of Akin Gump's Beijing office. His practice focuses on mergers and acquisitions, corporate governance and compliance, general corporate and China related matters.
Practice & Background
Mr. Rosoff regularly advises clients on cross-border mergers and acquisitions and joint ventures, as well as on regulatory compliance and corporate governance matters. He also has extensive experience in the handling and supervision of internal corporate investigations.
Prior to joining Akin Gump, Mr. Rosoff was a partner at the New York offices of several top-tier US law firms. He has also served as senior vice president and general counsel of Marsh & McLennan Companies, Inc., and of RJR Nabisco, Inc.
Mr. Rosoff is an Adjunct Professor at the Tsinghua University Law School and at the Temple-Tsinghua Rule of Law Program.
Mr. Rosoff is a member of the Chartered Institute of Arbitrators and is on the General Counsel Panel of Distinguished Neutrals of the International Institute for Conflict Prevention and Resolution (CPR). He is also a CPR-certified mediator.
Mr. Rosoff is a former director of Murphy Oil Company.
Mr. Rosoff earned his law degree, magna cum laude, from Harvard University.
Representative Matters
Over his many years of practice, Mr. Rosoff has represented:
Orient Overseas (International) Limited – Sale of four marine terminals to the Ontario Teachers Pension Plan
Aoki Corporation – Sale of Westin Hotels to Starwood, and in the negotiations to purchase Swisshotels
Bass plc – Sale of Holiday Inn hotels to, and investment in, Bristol Hotel Company, as well as the acquisition of Intercontinental Hotels
Johnson & Johnson – Acquisition of Kodak's clinical diagnostic business
Texaco – Acquisition of Monterey Resources
Sun Company – Spin off of Sun Energy Co.
Murphy Oil Company – Spin off of its Deltic Timber subsidiary and in its buyout of the public minority of Ocean Drilling Company
Saint Gobain – Acquisition of the glass container business of Ball and Pechiney
Norton Company – Defense against hostile bid by BTR and sale to Saint Gobain
Nikko Securities – Investment in Blackstone Group
Fukutake Publishing Co. – Acquisition of Berlitz
Hudson Foods – Acquisition by Tyson Foods
Nabisco Holdings – Sales of Nabisco to Kraft Foods, and Nabisco Holdings to Reynolds Tobacco Co.
SAIC – Sale of Network Solutions subsidiary to Verisign.
Speaking Engagements
Speaker, 21st Century China Program, Risk Management in Chinese Offshore Direct Investment, Beijing, September 2013.
Economic Observer Podcast, Chinese Investors Head West, Beijing, October, 2012.
Speaker, Seminar on Special Topics in Exploring Anhui Province's Corporate Investment and Development Opportunities in the United States, Hefei, April 7, 2012.
Moderator, Panel on North American Container Terminals - Investment and Development Opportunities, Project Finance/Euromoney Annual Infrastructure Conference, New York, November 2007.
Speaker, China Outbound Investment Fair, Beijing, November 2010.
Speaker, Chinese M&A Cases in the USA and Lessons from Japan's Outbound Investment, Economist Conference, Prepare for Opportunity, Chinese Outbound Investment 2011, Beijing, October 2011.